Valerie Chen (she/her)
Irvine, CA
BFA Class of 2024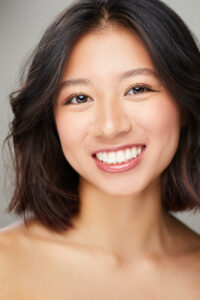 View Resume
Watch Performance Reel*
Valerie Chen is a Taiwanese American artist whose love for dance and movement creation began in Irvine, California. From a young age, Valerie trained competitively in ballet, contemporary, and jazz at her local dance studio. She attended high school at the Orange County School for the Arts in the Commercial Dance Conservatory, developing herself as a multifaceted dancer in both the commercial and classical spheres, while also studying at Dmitri Kulev Classical Ballet Academy and Jessie Riley's Westside Dance Project. Valerie's experiences in processes with artists such as Micaela Taylor, Spenser Theberge, Jermaine Spivey, and Bret Easterling helped cultivate her appreciation for concert dance and its captivating effects.
Valerie is currently earning her BFA at the USC Kaufman School of Dance, where she is a USC Dean's Scholar and Artistic Excellence Scholarship recipient. The Kaufman School has nourished her passion for performance and experimentation by introducing her to new movement styles, a culture of care, and ingenious innovation. She has studied under luminaries such as Kyle Abraham, Jodie Gates, William Forsythe, Hope Boykin, and performed works by Jiří Kylián, Justin Peck, and Paul Taylor.
Valerie aspires to bring dance to new spaces, break boundaries of expectation, and share movement histories with each community she meets. In pursuit of this goal, she has curated many events including Looking In, a versatile choreographic and performance opportunity for Orange County artists. After graduation, she hopes to dive into the concert dance realm on an endless journey to uncover the expressiveness of the human mind.
*This performance reel requires a password. Please contact Elliott Scher at elliotms@usc.edu for access.