USC Kaufman Admission Advice: The Short Answer
November 21, 2017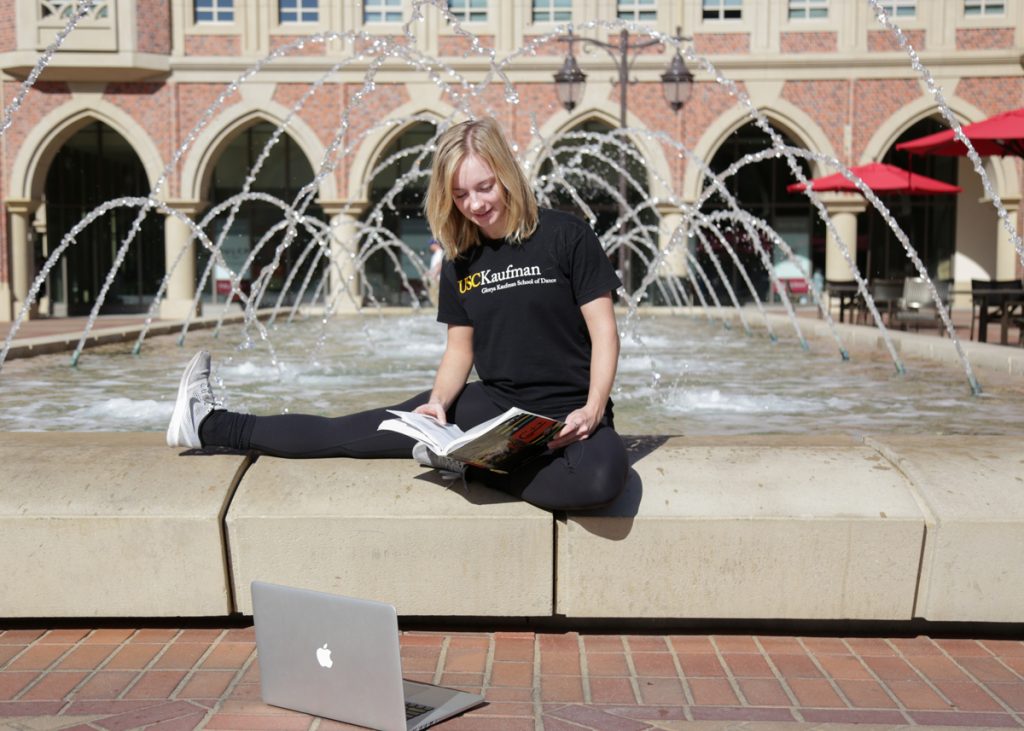 Because our faculty don't review your Common Application, they don't have the benefit of reading your personal statement and USC short answers. This is why we ask you for one writing sample. Since you've already written 10,000 essays by the time you get to our portfolio, we kept our short response very short. We ask you to answer the following question in about 100 words:
Using three specific examples, discuss how USC Kaufman's innovative BFA curriculum and vision of The New Movement will best prepare you as a future leader in dance.
Tips for applicants
There are a lot of things to consider when responding to this prompt:
First—and this is perhaps an obvious one—our faculty are looking at the quality of your writing. Make sure that you don't have any typos, that you use correct punctuation: that there's a certain flow to your writing whereby, to give you just one example, you don't have crazy run-on sentences that keep going and going, only to take up precious space, which you need to get not just one, but three points across. See what I did there?
Second, note the fact that we are asking you to provide three specific examples. Why? Because we want to steer you towards concrete details rather than generic statements. There are so many fabulous dance programs out there, but we want you to really think about what makes our program distinctive. It's all too easy to restate general points pulled from our website, especially when you only have 100 words. The way that I see things… if you're taking the time to jump through the many hoops required to apply to USC Kaufman, you've probably done your research. So, you really just need to commit those ideas to paper.
Third, we are not simply asking you why you're applying to USC Kaufman, but how you feel the program and its philosophy will best prepare you to be a leader in the field. At the end of the day, we hope that our graduates become the change-makers in dance. You might think about how you see yourself changing the dance landscape and then work backwards to figure out how we can get you there.
Finally, and most importantly, we want to know how we will best prepare you to be a dance pioneer. In a perfect world, every applicant's response would be different because every applicant is unique. Just as with every other part of the portfolio, we want to learn about you.
Looking for more tips? Check out these admission advice videos.
---
By Anne Aubert-Santelli, USC Kaufman Director of Admission and Student Services