USC Kaufman hosts fall 2022 welcome events
September 7, 2022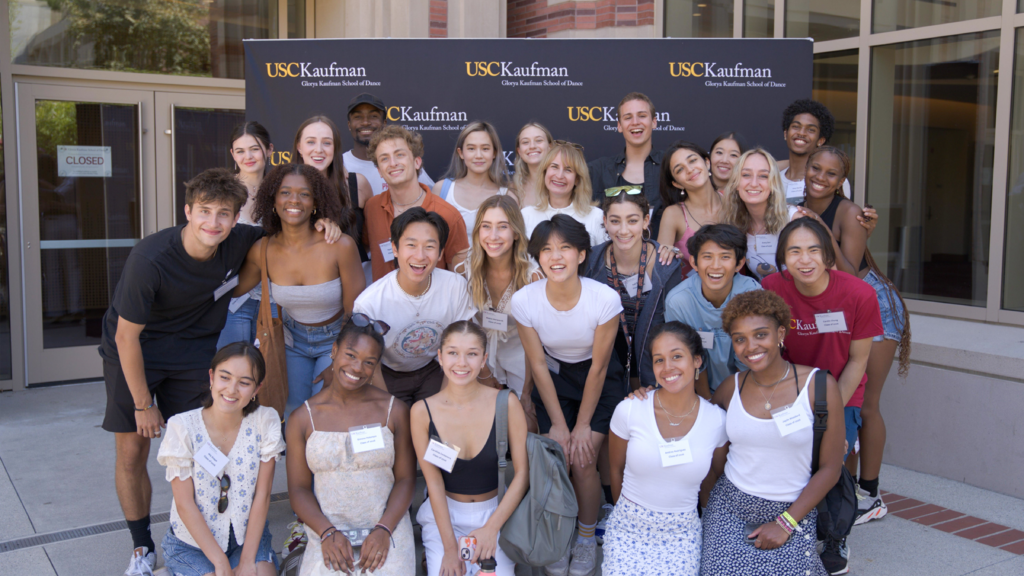 Alongside the greater University's Welcome Experience, the USC Glorya Kaufman School of Dance hosted a variety of events to kick off the new school year.
Meet the Dean
On August 18th, the Thursday before classes began, USC Kaufman invited new students and their families to a luncheon with Dean Ritter. Members of the Class of 2026 and their families mingled and enjoyed a catered lunch outside at the Glorya Kaufman International Dance Center courtyard. This event gave first year families the opportunity to meet the newly appointed USC Kaufman Dean, Julia M. Ritter. Over 90% of the new students' families attended, kicking off USC Kaufman's Welcome Week.
Welcome Lunch
The following day, Friday August 19th, new and current students attended a Welcome Lunch. USC Kaufman's newest cohort had the chance to meet other current BFA students over a catered meal. Many of USC Kaufman's faculty and staff members were in attendance as well, as everyone reunited before the start of the semester. Our visionary founder Glorya Kaufman made an appearance, and she got to dine with the BFA students.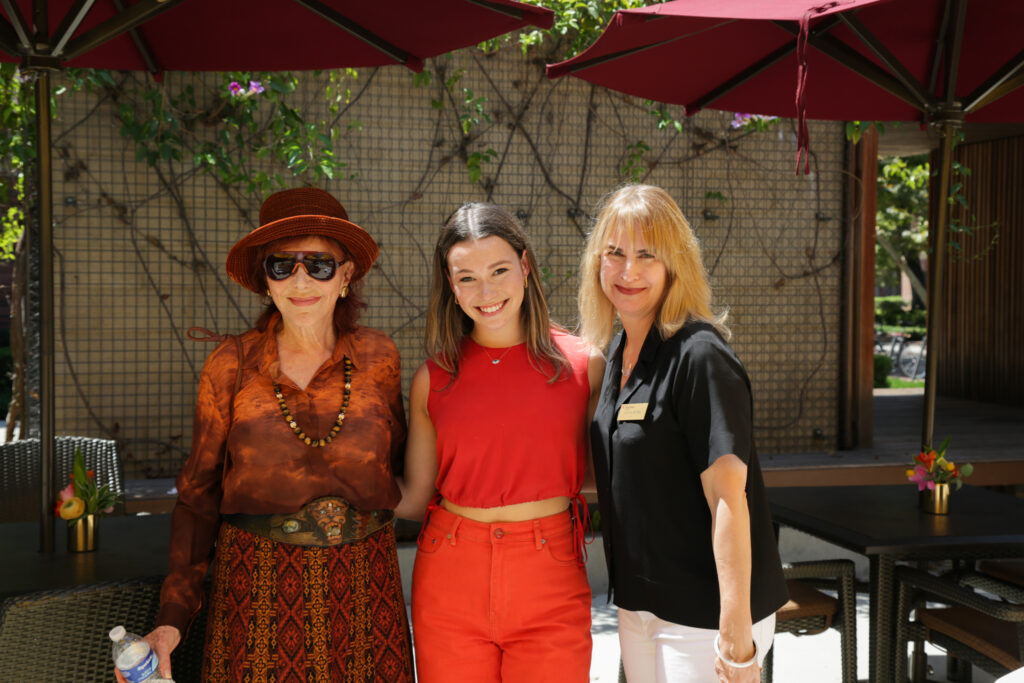 Dance Party
That same night, USC Kaufman hosted a Dance Party. BFA students gathered in one of the studios at the Glorya Kaufman International Dance Center. A live DJ played music, and there was a snack table and a candy bar at this Hollywood themed party.
Wellness fair
Finally, after their first week of classes, BFA students attended a Wellness Fair spanning Friday, August 26th to Sunday, August 28th. They met with a variety of specialists, including a physical therapist, occupational therapist, physician, psychologist and nutritionist. USC Kaufman brought in The Pointe Shop, and Josephine Lee fitted the students for pointe shoes. Students were also able to participate in a Pilates class.
For more information about the USC Welcome Experience, please visit studentaffairs.usc.edu/usc-welcome-experience/. To see more photos from Meet the Dean, see below.