USC Kaufman professor speaks in panel with The Actors Fund
November 10, 2021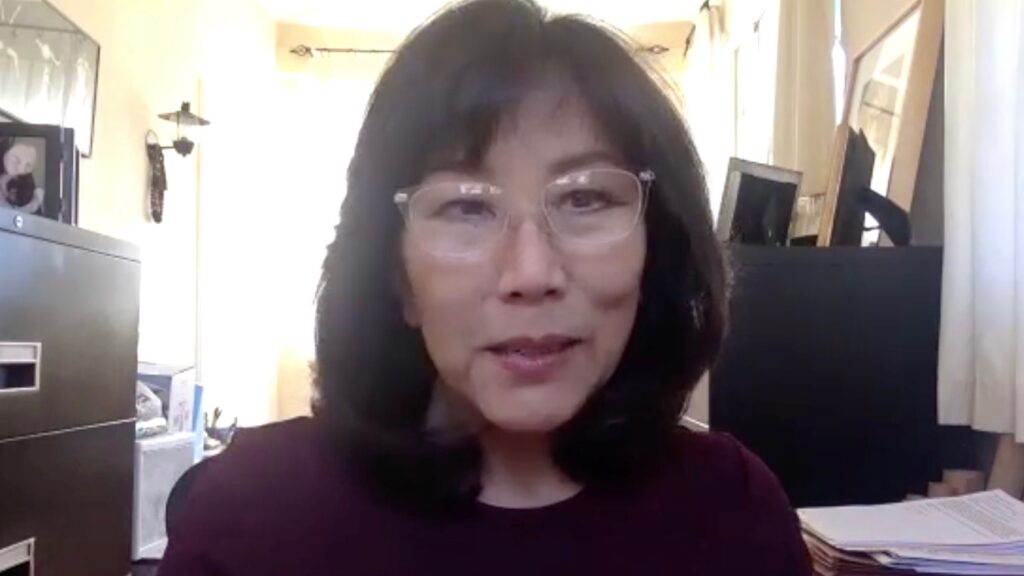 Last month, The Actors Fund hosted a virtual panel titled Spotlight on Dance Professionals across the Country – Moving Forward in 2021. Bonnie Homsey, an Adjunct Assistant Professor at the USC Glorya Kaufman School of Dance, spoke at the event with other remote presenters. The Actors Fund is a nonprofit organization that supports performers and behind-the scenes workers in the arts and entertainment industry. The panel highlighted the evolving dance landscape throughout the pandemic and beyond.
In addition to Homsey, panelists at the event included Raélle Dorfan, Executive Director of Dance Resource Center, Mollie Haven Miller, Executive Director of Dance Source Houston, Emily Running, Founder and Director of Dance Wire, Gustavo Herrera, CEO of Arts for LA, Janée Lynch, Senior Business Representative in Music & Dance at SAG-AFTRA, Andréa Spearman, Artist Resource Manager at Dancers' Group and Nick Brentley, member of Dance Artists' National Collective (DANC).
Mobilizing the dance community
According to The Actors Fund, COVID-19 had devastating effects on many in the dance community. Performances and in-person work stopped for many months, and this also halted revenue streams. For this virtual event, the panel drew from around the dance industry to discuss how to mobilize the community for the remainder of this year and into 2022. They spoke about adaptations in dance education, production, performance, virtual platforms, festivals and touring to improve support for dancers.
COVID-19 prompts financial resiliency in the arts
When asked about how dancers in the western region have been impacted by the pandemic, Homsey mentioned their financial hardships. With her background in philanthropy, she noted that grants in the arts have recently focused on inequality exacerbated by COVID-19. She first spoke of the 5 Arts Foundation's $1.7 billion donation to support nonprofits in the wake of the pandemic. She also mentioned the $156 million donation under the America's Cultural Treasures initiative. This sought to aid organizations that have historically been marginalized, underfunded and underrepresented.
On top of charitable donations, Homsey also discussed the importance of financial security for individual dancers.
"An observation I've made in talking with people across my stakeholder network is that the pandemic has been an opportunity for independent artists and companies to refresh their mission and to look at how they might strategically organize and expand income streams," she said. "The industry also needs to prioritize financial asset cushions and make sure those cushions are replenished and not depleted."
New industry norms and trends
During the conversation, another panelist brought up the need for self care in the arts. Homsey explained that she has seen this become a more important practice during the pandemic.
"Self care and wellness has all of a sudden taken on a different kind of importance and priority for both independent artists as well as within companies," she said. "That really came through the need to be better communicators within our organizations for the constituents, staff, board and others."
Homsey acknowledged another recent trend in dance professionals where she has seen an increase in ancillary skills. She described these as a combination of hard and soft skills that come about as dance companies develop more business needs, but cannot afford new hires. Dancers are now taking on more behind-the-scenes responsibilities, which Homsey views as essential for the business of the arts.
"Small to midsize dance companies can't afford to have expanded staff right now. If there's certain skill sets, passions and interests in areas like community engagement, arts education, social media or technology, then I think that's important for dancers to explore," she said. "Capacity building has now become elevated. We cannot strengthen our art form unless we pay attention to who gets access to resources like funds and networking."
Takeaways from the pandemic
Homsey offered two main points for the panel that she has gleaned from many conversations around dance and the pandemic.
"The key to surviving is making sure that you find out what you want to know, what you need to know and what resources exist. That's the biggest takeaway from everyone that I've talked to about how they have survived and are moving forward right now," she said. "The other big takeaway that's still a question mark is if audiences feel comfortable enough to come back together. We need to safely get people back into seats to help these companies survive."
---
By Brigid Murphy