USC Kaufman seeking Assistant Professor of Practice in Dance
December 17, 2021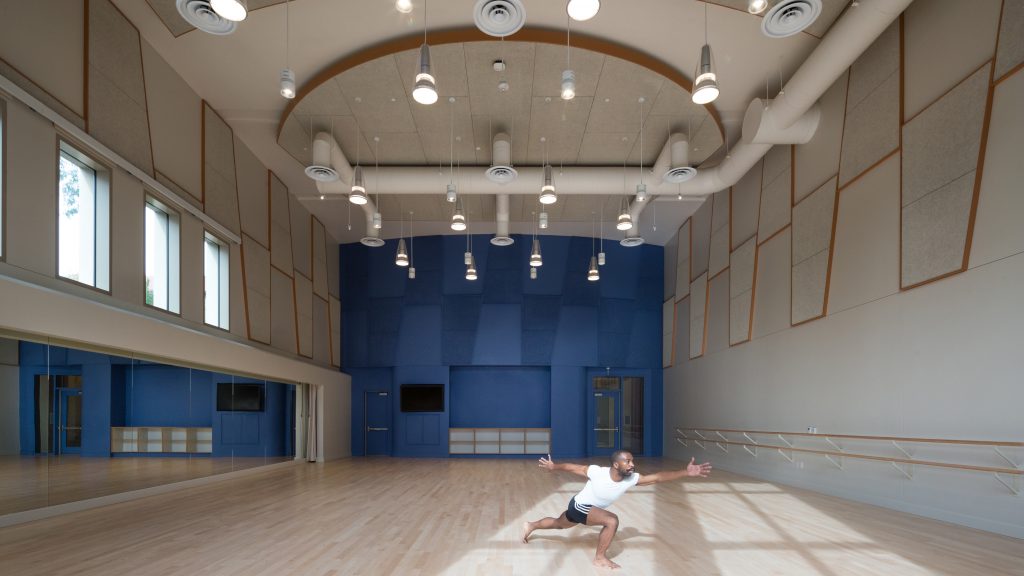 The Glorya Kaufman School of Dance invites applications for a full-time Assistant Professor of Practice in Dance (Teaching). USC Kaufman is looking for an innovative, versatile artist-scholar with the ability to teach academic courses (general education courses, colloquia and seminars), Improvisation and/or Composition, Repertory and any of the offered USC Kaufman technique forms (African, Afro-Cuban, Ballet, Ballroom, Bollywood, Commercial, Contemporary, Hip-Hop, Musical Theater, Jazz, Tap) in the studio. USC Kaufman welcomes applications from artist scholars from multiple genres of dance practice and performance. Additional skills in any of the somatic practices are also welcome.
Additional responsibilities to include mentoring students on academic and career goals, collaborating with faculty on student evaluations, grading and assessment, participating in the recruitment, review, and selection of prospective students, serving on departmental committees, and overseeing dance productions on a rotating basis with other faculty. Applicants will be expected to represent USC Kaufman at the University as well as within local, national and international dance communities. Candidates will serve a diverse student population, must demonstrate a commitment to improving outcomes for historically under-served populations, and are expected to contribute to the School's diversity, equity and inclusion efforts.
USC Kaufman is interested in recruiting candidates who have demonstrated an ongoing, successful engagement with the highest standards of scholarship and/or creative activity, consistent with the expectations for excellence in a Research I university. For more information, including start date and required application materials, please visit Careers at USC.