USC's Visions & Voices announces 2023–2024 programming
June 22, 2023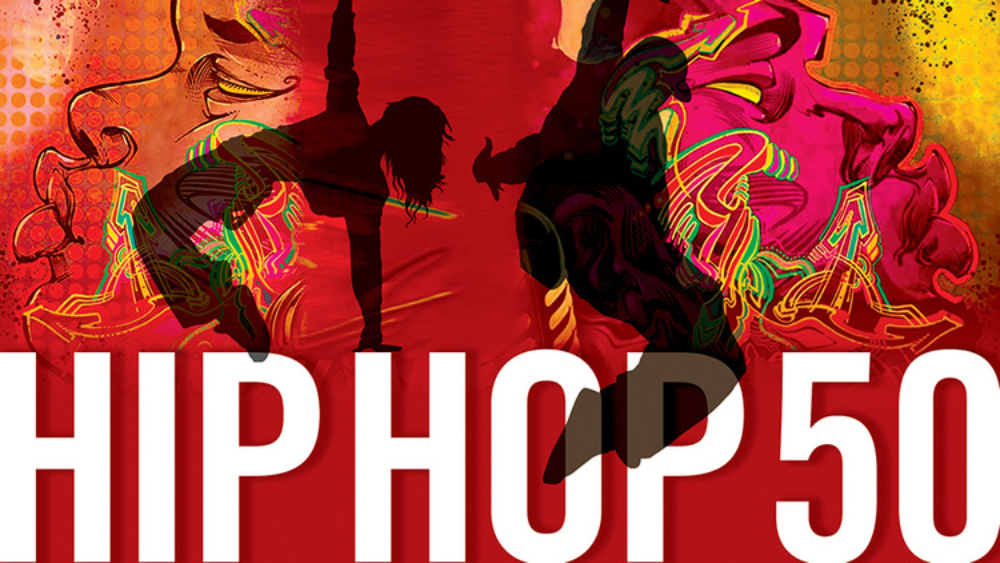 The 2023–2024 lineup from USC's Visions & Voices ranges from a two-day Bollywood extravaganza to the screening of a new documentary by LA muralist Judy Baca. But first: a celebration of the 50th anniversary of Hip Hop.
This fall USC Kaufman will partner with Visions & Voices for Hip Hop 50: A Festival Centering Dance in Hip Hop as a Global Phenomenon. This three-day series of events, panel discussions, and dancing—curated by USC Kaufman faculty—marks half a century since the founding of one of today's most culturally relevant genres pioneered by Black and Brown youth.
The birth of Hip Hop is widely known to have occurred on August 11, 1973, on Sedgwick Avenue in the Bronx, New York, when local DJ Clive Campbell (better known as DJ Kool Herc) threw a back-to-school party with his sister Cindy. Campbell spun the familiar sounds of James Brown, Aretha Franklin, and The Meters using a technique known as the merry-go-round, looping the percussive sections of two separate records to keep the beat alive.
Fifty years later, that historical evening marked the beginning of a revolutionary style of art that continues to inspire people all over the world, a ubiquitous sensation and a source of countless iconic figures and moments in the history of music and dance. USC Kaufman, home to one of the nation's largest contingents of faculty in higher education with Hip Hop dance expertise, will welcome esteemed guests from around the country to pair with several celebratory events for the Trojan and greater LA community.
This year's Hip Hop 50 festival takes place on Wednesday, September 20; Saturday, September 30; and Wednesday, October 4. Admission is free. Reservations required. V&V will begin accepting RSVPs on Tuesday, August 1, at 9:00 AM.