West Side Story
March 29-8, 2018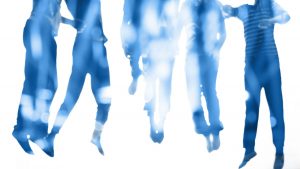 A collaboration between the USC School of Dramatic Arts, USC Thornton School of Music and USC Glorya Kaufman School Dance West Side Story, features students from all three school in a poignant, provocative, and emotionally powerful musical that transports William Shakespeare's Romeo and Juliet to mid-1950s New York City, as two young, idealistic lovers find themselves caught between warring street gangs. Their struggle to survive in a world of hate, violence, and prejudice is one of the most heart-wrenching and relevant musical dramas of our time.
March 29-April 8, 2018 | Bing Theatre
Visit dramaticarts.usc.edu for more information.
View all events