Admission advice from the USC Kaufman community
November 30, 2020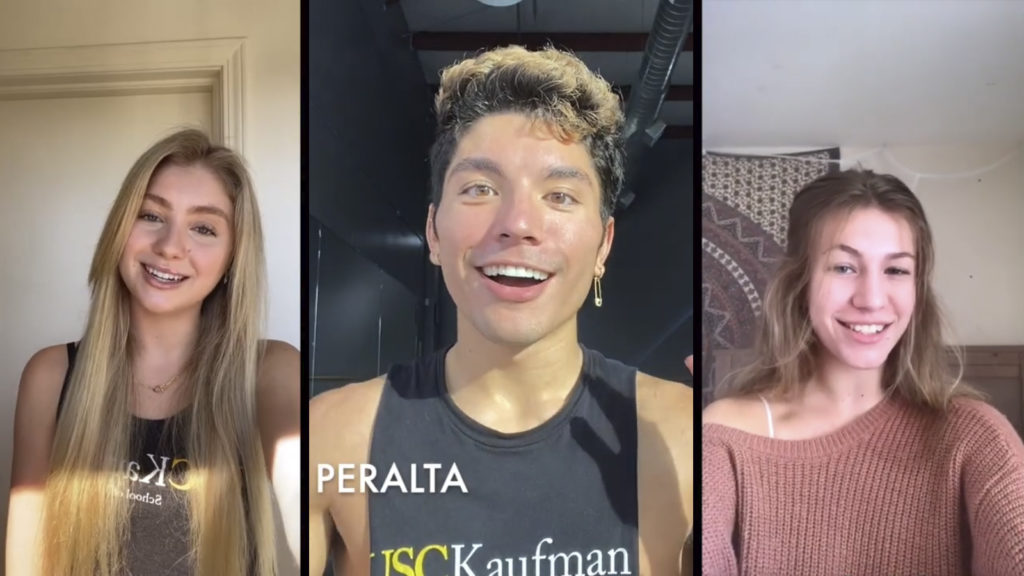 With college application deadlines on the horizon, USC Kaufman students joined Assistant Dean of Admission and Student Services Anne Aubert-Santelli to offer admission advice for prospective students.
Aubert-Santelli kicked off the video with a fast approaching deadline reminder.
"My piece of admission advice is to get your application, including the USC Kaufman portfolio, in by December 1 so that you can be considered for USC merit scholarships," she said.
Be yourself
Among the advice from students, "be yourself" emerged as their most popular guidance. They mentioned the importance of individuality and encouraged each applicant to show what makes them unique compared to their peers.
"Some admission advice that I would give prospective students is to not be afraid to be yourself," said Benjamin Peralta (BFA '22). "Our faculty really want to know who you are as a person and your interests so just be you."
Lauren Brophy (BFA '23) also advised prospective students to exhibit their individuality as well as how they can thrive in the USC Kaufman family.
"My biggest piece of advice when applying would be to really try and showcase yourself as an individual in addition to yourself as a dancer," she said. "We are such a close family here at USC Kaufman, and we want to get to know you on a personal level to make sure that you'll thrive here."
Putting a positive spin on virtual auditions
Jessalyn Ward (BFA '23) offered a positive outlook on the virtual application process. She sees the new format as a way for applicants to fully refine their video submissions.
"One tip I would give everyone applying this year is to really take advantage of the fact that we are all virtual," Ward said. "This means you can film your videos as much as you need until you really get something that you're confident with."
To hear what other advice the USC Kaufman community has for prospective students, check out the video below: