Admissions Frequently Asked: GE Courses for USC Kaufman students
February 5, 2020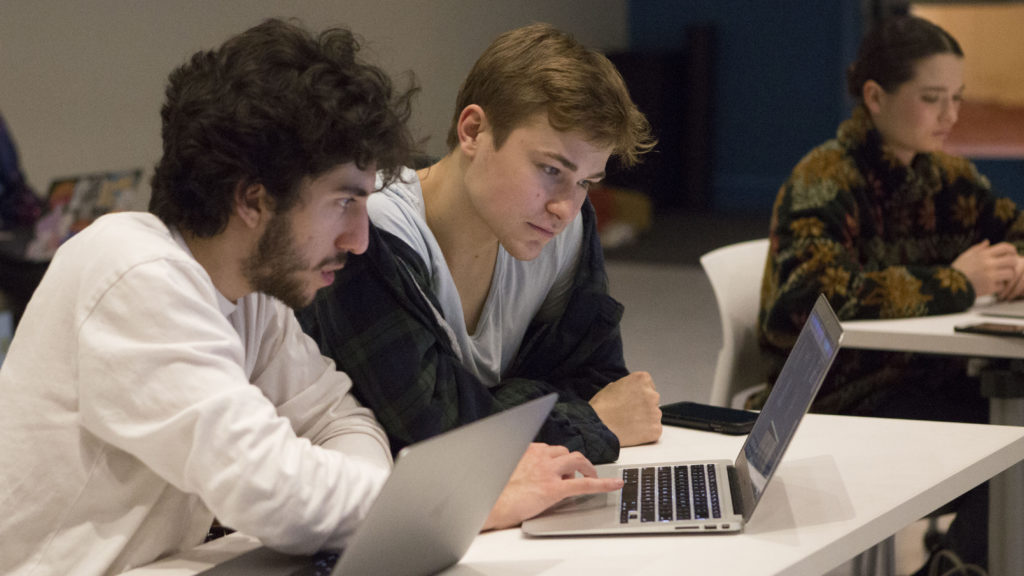 Prospective students often wonder how USC Kaufman students engage in general education (GE) courses at USC. The following Q&A highlights some of the most frequently asked questions about GE courses:
What are the GE requirements?
As a BFA student in our program, you'll have the same general education requirements as all other students at USC. Consequently, those requirements will span a variety of categories. They include the arts, humanities, social sciences, life sciences, physical sciences and quantitative reasoning (applied mathematics). Within each of the categories, there are 15 to 35 different classes to choose from, from across the university.
How hard are the GE classes… really?
In the words of one of our BFA students, "your GE experience is what you make of it." You get to choose the GE courses you want to take. You can take courses within your comfort zone, such as The Broadway Musical or Exploring Culture through Film. You can also challenge yourself with classes that you might never think to take if you were not at USC, such as The Universe.
Who do I take GE classes with?
While you're likely to have a few other BFA students in your classes, you will have the opportunity to engage with students in any of the 150 majors at the university. You'll get to connect with fellow Trojans, bring your ideas as a dancer to class discussions, and learn from peers with different academic backgrounds.
How many GE classes do I take each semester?
You can choose to front-load your GE courses or spread them out over your four years. It's up to you! It is recommended to take at least one GE course every semester.
What is a GE Seminar?
In your first semester, you'll take a freshman General Education Seminar (GESM). Each GESM is limited to 19 students. Popular GESMs with our BFA students have included On Beauty, The Power of Place, Diversity in Hollywood, and Mind, Belief and Behavior: Learning about Learning. Another interesting GESM is Haitian and Dominican Literature and Culture, which is popular amongst those who seek a challenge. I'm still waiting for someone to take Mathematics for Earthling Ambassadors to Outer Space.
How many writing classes do I have to take?
You'll be required to take two semesters of college writing. First-year writing courses (Writing 150) touch on a variety of fascinating themes such as Issues in Aesthetics, Health and Healing, Globalization, Identity and Diversity in American Contexts, and Technology and Social Change, to name a few. Advanced Writing (Writing 340), which you can take at any point in your undergraduate career, is much more career specific. Most of our students will take Advanced Writing for the Visual and Performing Arts, though some have chosen classes on writing for business, pre-law and health sciences.
Do certain AP and IB exam scores fulfill any GE requirements?
Yes! You can fulfill GE requirements (as well as lower-division requirements for a possible minor, second major or progressive degree) with high scores on these exams. For specifics, go to usc.edu/articulation.
---
By Anne Aubert-Santelli, Assistant Dean of Admission and Student Services