USC Kaufman alumnae to perform in Broadway revival of West Side Story
July 12, 2019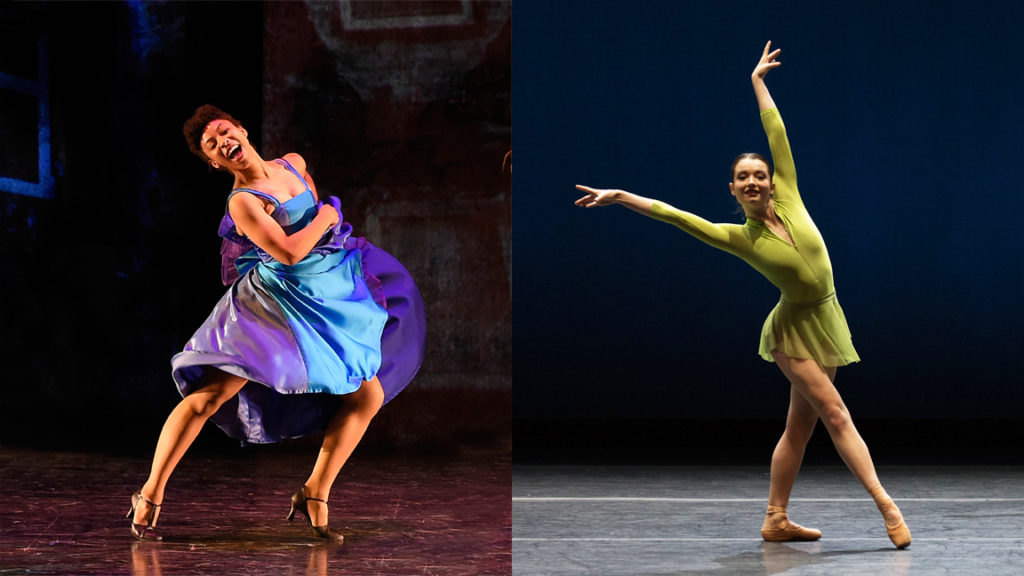 USC Glorya Kaufman School of Dance alumnae Satori Folkes-Stone (BFA '19) and Madison Vomastek (BFA '19), who recently finished with their undergraduate studies, are packing up and moving across the country to another big city. The two dancers will join the cast of the upcoming Broadway revival of West Side Story. Preview performances begin Dec. 10 at the Broadway Theatre in New York City. The revival will feature all-new choreography by Anne Teresa De Keersmaeker.
Folkes-Stone performed in last year's production of West Side Story, produced by USC Kaufman, USC Thornton and the USC School of Dramatic Arts.
"West Side Story was my first love," said Folkes-Stone. "It's why I started singing and dancing, and couldn't stop singing and dancing. I feel like I'm following in my mom's footsteps and actualizing the dreams of tiny me, and it's all very surreal, all very serendipitous."
She and Vomastek, who were roommates during their freshman year at USC Kaufman, will dance in the ensemble together. For both, this will be their Broadway debut.
"I'm ready to expand my passion for creation and performing with some of the greatest minds in movement and production. Anne Teresa's work has inspired me for many years. It's a dream of mine to get to work for her and with her," said Vomastek.
To see the full cast, visit Broadway World.