Alumni Blog: BODYTRAFFIC Intensive
July 22, 2021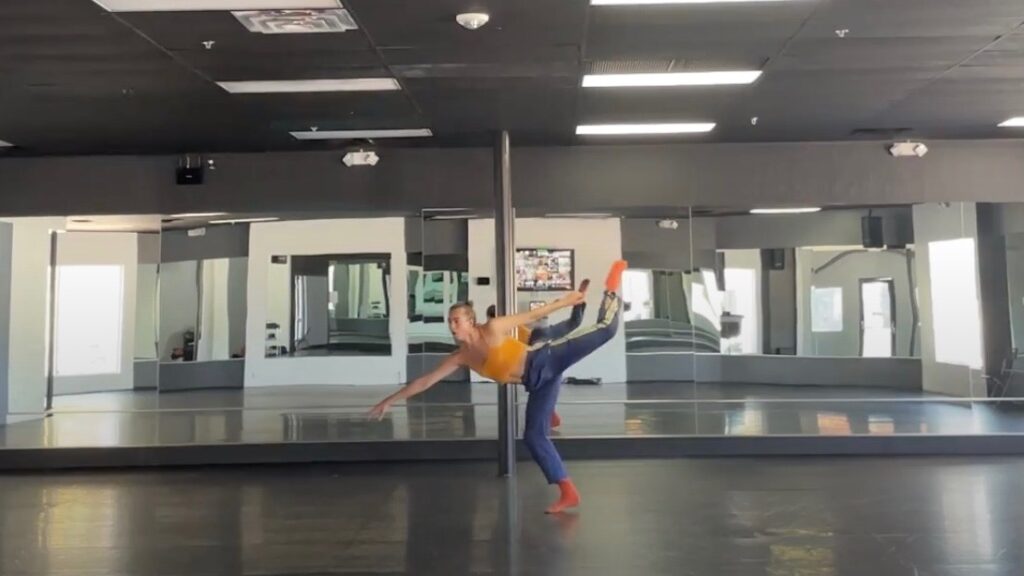 Pulling off an online intensive can be a daunting task. Because of this, I was not sure what to expect from a two week long, seven hours a day Zoom intensive with the dance company BODYTRAFFIC. I am happy to report that the experience was not only inspiring, but humbling as well.
Falling back into practice
The first week of the intensive was challenging for me. It had been a while since I was dancing full out for that long of a time. With help from faculty like Botis Seva, Tamisha A. Guy, Baye and Asa, and many more, I fell right back into a flow. The Zoom space was an easy place to grow and practice humility because of the intent of Director Tina Burkett. When it started, she shared that this was only a virtual space to foster growth and continue supporting one another through that growth. Because most of us have been living in this virtual space for a while, some of the participants shared during one of our many chats that it is difficult to break out of the monotonous nature of virtual dance classes. As someone that agrees with this, BODYTRAFFIC surprised me by continuing to provide a multitude of experiences even in a virtual setting.
A conversation around advocacy
I also had the opportunity to be a guest speaker at one of the lunch time chats. During this workshop, I was able to discuss the advocacy I have been participating in for the past few years regarding gender equity in the dance industry. I started my talk laying the groundwork needed for these conversations with informational resources I created through my company, Continuum Community. We discussed the definitions of sex, gender, sexual orientation, and dove into the usage and respect of gender pronouns. Then, we had an honest and open conversation about how to actively change the spaces each dancer will be entering into after the summer break. Some of the questions that came up were, "How can I correct myself when using incorrect pronouns for someone?" or "Should I apologize or ignore my mistakes?" These questions continue to be a barrier for some to begin these conversations. Because of that, It inspired me that the dancers wanted to learn more to push the industry forward.
Wrapping up
With my talk rounding out the first week of the intensive, I was super excited to dive into week two. The second week felt more focused on composition and process. With workshops from Scott Jennings, Olivia Ancona and more, it felt very different from the first week in a refreshing and exciting manner. Week two allowed for a lot of reflection as the two weeks came to a close.
Dancing through a pandemic that forced almost everything online was not an easy task. I was hesitant to throw myself back into a virtual space for these past two weeks. However, I was pleasantly surprised by the outcome and the inspiration I left with. I have so much gratitude for the BODYTRAFFIC team and all of the faculty. I hope to connect with everyone again soon.
---
By Zackery Torres (BFA '21)