Anne's Admission Advice: Acing Round Two
October 30, 2020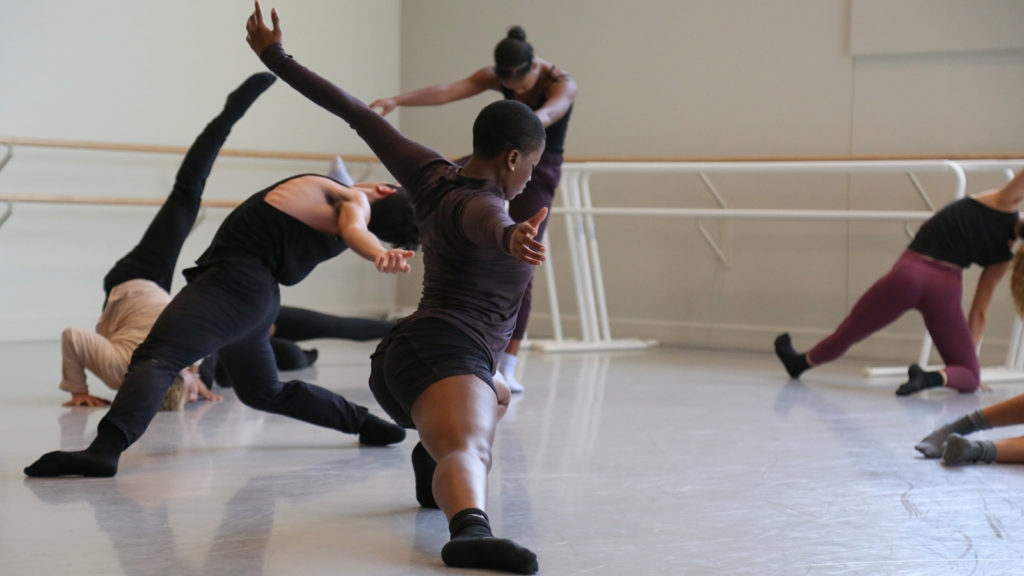 The interview has always been an important component of our live auditions. In fact, some faculty might say it's the most significant part of the admission process. The interview, after all, is where faculty have the opportunity to really get to know you—beyond your technique, artistry, and musicality. It's a chance to hear about your love of dance, your hopes for the future, your interest in the program, your academic aspirations, and the activities you enjoy when you're not dancing. This year's interview, which will take place over Zoom, is no different.
Show your knowledge
One important thing to remember about the interview is that the faculty want to see you succeed. They are not going to quiz you. Of course, you should come prepared with some knowledge of the BFA program and why it's a good fit for you. The good news is that you should have already done your research before jumping through the 17 hoops of applying to USC Kaufman. It's also great to come with questions to help you learn more about the school.
The topic is YOU
Another critical aspect of the interview is that the topic is YOU. While there are always some very obvious questions the faculty will ask (i.e. Why USC Kaufman?), there isn't a set script. The faculty might sense that you're really excited when you talk about a particular subject and decide to lean into it a little more. Interviews have gone in all sorts of directions, from talking about a student's favorite milkshake to having a student whistle the "Star Spangled Banner."
Improvisational component
This year's interview will also include a live improvisational component. The faculty will give you a task to complete in about two minutes. They want to see how you're creative within your space—wherever that happens to be. No, it does not need to be a studio; it might be your backyard or living room. While you won't need a lot of room to move, you'll probably want to wear something comfortable. Even though it's an interview, there's no need for formal attire… unless you feel most inventive in a suit and tie.
Pre-recorded solo
The last part of Round Two is your pre-recorded two-minute solo. You'll be given specific instructions for how to provide this additional video if invited to an interview. It can be a longer version of one of your portfolio solos or it can be brand new. The style is completely up to you. Just make sure that it's the solo you feel best reflects who you are as an artist. One specific recommendation I would have is that you record the solo before hearing about Round Two. Otherwise, you'll only have a week or two to put it together.
Final advice
In closing, I'll say that the key to acing Round Two is to be yourself. If I can offer some advice after being a part of USC Kaufman's admission process for many years, be authentic, present, and open during your time with the faculty… and really show off your favorite solo!
---
By Anne Aubert-Santelli, Assistant Dean of Admission and Student Services