Anne's Admission Advice: Nailing your video solos
August 21, 2022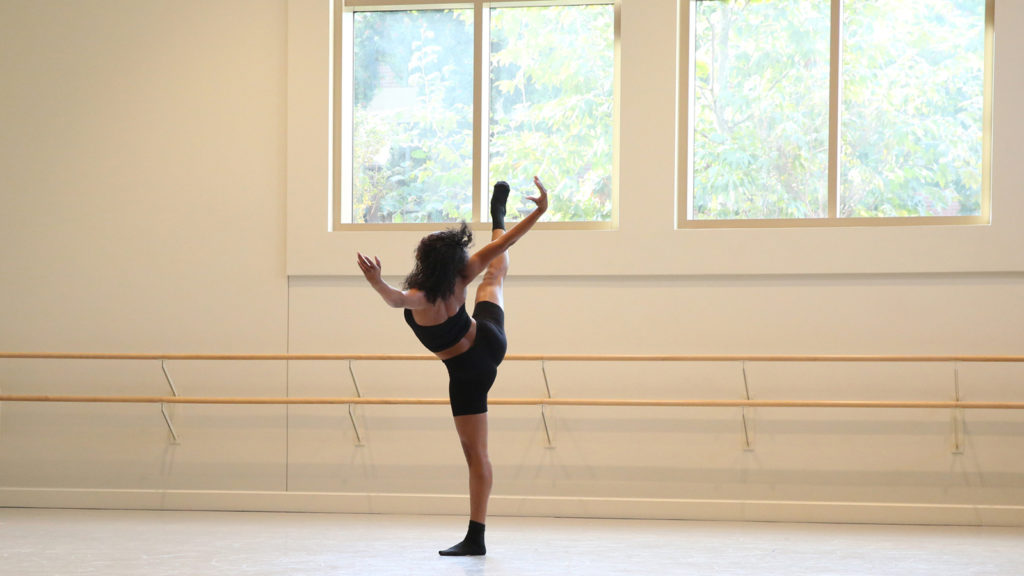 We require two video "solos" as a part of your USC Kaufman Portfolio. These videos, along with everything else you present in your portfolio, are critical when it comes to being invited to a live audition. So how can you really shine?
Here are the basics…
Present two contrasting solos or excerpts. We leave it up to you to interpret "contrasting". This year, we're even asking you to explain to us how they are contrasting.
Each piece may be no longer than one minute.
You are welcome to submit original choreography, freestyle and/or improvisation.
You may include one example of partnering or group work, but the faculty committee must be able to clearly identify who you are.
While you need not submit professional videos, the faculty committee must be able to clearly see your technique and musicality. You may use previously recorded videos as long as they are recent and adhere to all other guidelines.
Here are some filming guidelines…
Shoot videos in close proximity to the camera while maintaining your full body in frame.
Do not include any musical overlays. Otherwise, the faculty can't see your musicality!
Do not use works edited with jump cuts, dissolves and the like.
Hold your cell phone horizontally if you plan to film your videos with your cell phone.
With an incredibly talented applicant pool, of which only about a quarter will move forward to the live audition, how do you set yourself apart?
Here are some pro tips from our faculty members…
"Start strong. Think of the first 10 seconds as your first impression. Don't waste any time walking to the center of the frame. Just go for it."
"Follow directions. The admission process asks you to present yourself within certain parameters. Keep to the time limit and follow all filming instructions."
"Be yourself and perform what you do best. Remember that we are not looking for any one type of dancer, so pick pieces that reflect your artistry."
"Make sure your solos are truly contrasting. This does not necessarily mean that they have to showcase two different forms. However, we should we able to see something different about you in each solo."
"Avoid looking at yourself in the mirror. Make conscious choices about where you choose to focus your attention."
Finally, I would add: Enjoy the process! Think of the video solos as a chance to show us who you are, knowing that we cannot wait to see you dance!
Want more admission advice? Watch this video about the USC Kaufman portfolio and visit our Admission Advice playlist on YouTube.
---
By Anne Aubert-Santelli, Associate Dean of Admission & Student Services