Anne's Admission Advice: Refining your written short answer
August 21, 2022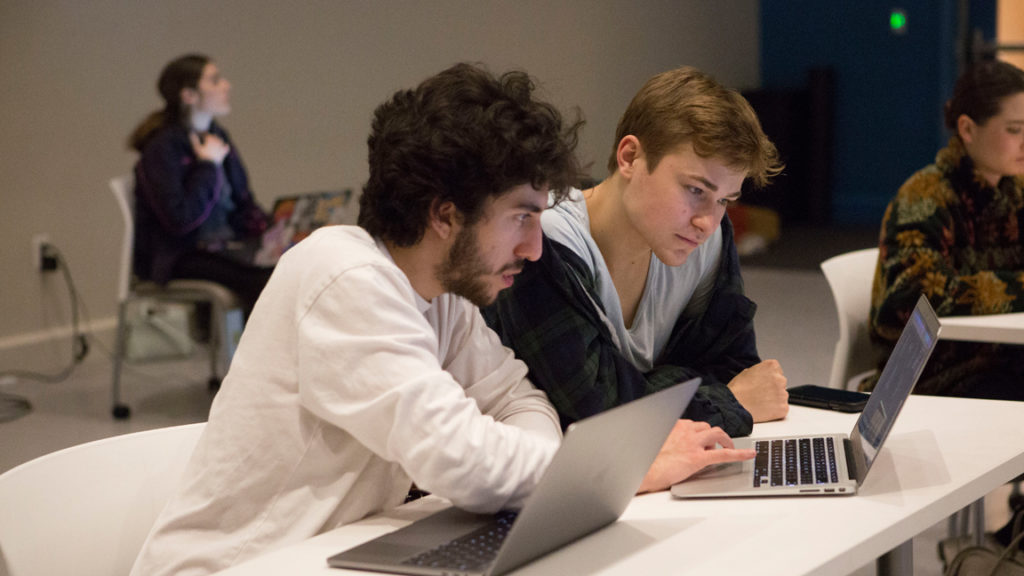 The USC Kaufman Portfolio has two written short answers—one that's required and one that's optional. Our faculty don't see your Common Application, so the written short answers provide an opportunity to communicate your interest in the school and university and to share critical information.
The Required Written Short Answer
The required written short answer asks you to answer the following prompt in about 250 words:
The USC Glorya Kaufman School of Dance is uniquely positioned as a conservatory embedded within one of the world's leading private research universities. How will you take advantage of the many academic, artistic and social opportunities available at the university as a whole?
Here are my (somewhat) short recommendations for the written short answers.
Remember to speak not just about why you're interested in USC Kaufman. USC Kaufman is not just a conservatory that prepares technically proficient dancers. It's also within USC. How will the opportunities at the university supplement your development as an artist and as a person? How will you connect these other interests to dance? How might they broaden your horizons, even outside of dance?
Be specific. Show that you've done your research about USC Kaufman and the university. When I present on panels about dance programs, it's funny how we all say the same thing: "we have lots of performance opportunities; you'll get great training; and we have amazing faculty" (I would argue that USC Kaufman has the best faculty in the country, not only because of their backgrounds and connections, but also because they are some of the most kind and generous people I know.) Back to my advice … Speak to the nuances you've picked up on if you've visited campus or attended a virtual or off-campus event. If you haven't connected with us, read our student blog, check out Instagram and Facebook or email us with your questions.
Proofread your work. You don't need to be the greatest writer of the twenty-first century, but you should treat the short answer as you would a graded assignment. The faculty reviewing your portfolio are the same faculty who will be reading your written work in college. They will be paying attention to basic grammar.
The Optional Written Short Answer
The optional written short answer is truly optional. Please don't feel like you have to use it. We have it there should there be anything else you wish to communicate to the faculty committee. Let us know about any personal circumstances that might have affected your academic or dance trajectory. For example, a student may have a low GPA as a result of a significant challenge. We want to make sure that we have as much context as possible.
Think about the written short answers (and any other part of the portfolio) as an opportunity to say something. Just as we say not to waste a single second of your dance video, don't waste a single word of your written short answer. After all, you only have up to 250 words.
Want more admission advice? Watch this video about the USC Kaufman Portfolio and visit our Admission Advice playlist on YouTube.
---
By Anne Aubert-Santelli, Associate Dean of Admission & Student Services