Choreographers & Composers 2020
March 11, 2020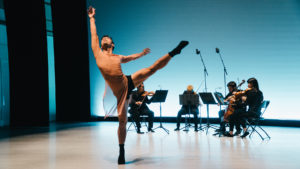 March 11, 2020 | 7:30 p.m. 
Glorya Kaufman International Dance Center
849 West 34th Street
Los Angeles, CA
This collaboration between the USC Glorya Kaufman School of Dance and the USC Thornton School of Music brings together student choreographers and student composers in one unforgettable program.
Per the Provost memo dated March 10, 2020, the audience for the March 11 performance will be limited to parents and immediate family members of students involved, faculty associated with the event, and staff hired to support the event. The March 12 performance has been canceled.
View all events