COVID-19 Updates
April 9, 2020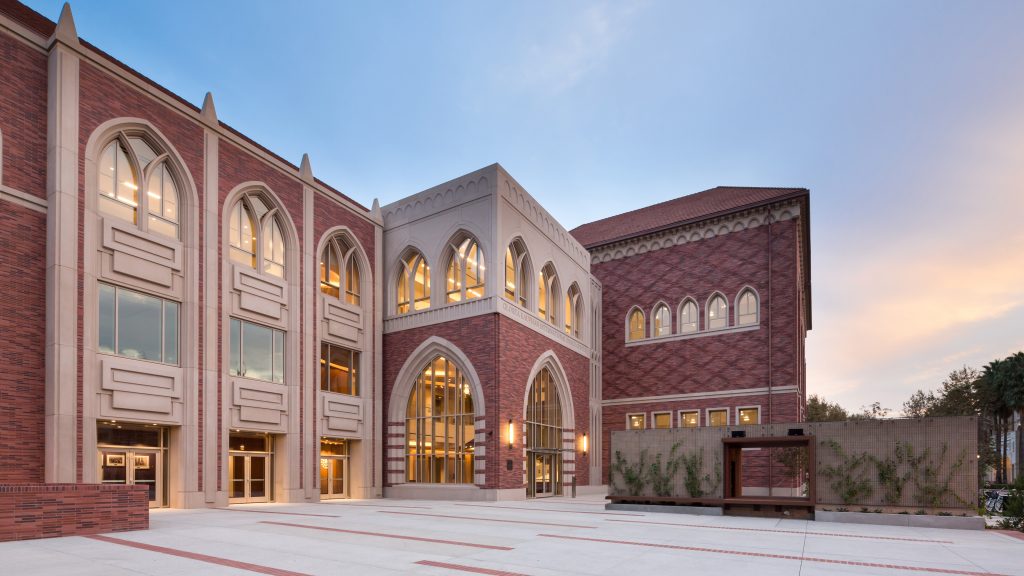 In response to COVID-19 and in the interest of public health and safety, the University of Southern California announced that all classes will be held online for the rest of the Spring 2020 semester. As a result, USC Kaufman leadership has made the decision to cancel all upcoming dance performances. Read a message from the Dean.
Canceled Events
USC Kaufman Debut at The Broad Stage – April 17, April 18, & April 19

Please use this form to let The Broad Stage know how you would like to handle your tickets.

Elective Experience – April 24
Student Works – April 29 & April 30
Kaufman Connections – All classes at 32nd Street Elementary School for the rest of the semester, including the April 23 showcase
USC Emergency Funds: How to Help the USC Community
President Folt announced four emergency funds to support USC students, health care workers, community members and employees who are most affected by COVID-19.
USC Student Basic Needs Fund: How to Apply
Students interested in applying for funds from the USC Student Basic Needs Fund should email Ally Hong, the manager of Student Basic Needs, at basicneeds@usc.edu. Ally and her team will work directly with each student to help connect him/her/them with opportunities for support. This fund is open to both undergraduate and graduate students who may need assistance with hardship caused by COVID-19.
Building Closure
In addition, most university buildings, including the Glorya Kaufman International Dance Center, will be closed to the public until further notice. If you have an immediate need to access the building for essential belongings (prescription medication, passport, etc.), please contact Dance Operations at danceops@usc.edu. All staff and faculty are currently working remotely.
Class Information
Please view this document for USC Kaufman policies regarding online instruction, which includes information about course continuity, Technique and more. Members of the Class of 2020 will give Senior Project Presentations virtually, April 22 – April 24.
May/June Programs
We will be creating an online Maymester as an alternative to the Berlin Maymester that was previously canceled. Please direct questions about the Maymester to Anne Aubert-Santelli at aubertsa@usc.edu.
Unfortunately, we have decided not to move forward with the 2020 New Movement Residency.
As of Friday, March 20, the University has decided to postpone all USC in-person commencement 2020 activities. An in-person, on-campus celebration will take place once travel and large group events are safe and permitted. The University will hold a virtual conferring of degrees in May and diplomas will be sent by mail.
---
For the latest COVID-19 updates from the University of Southern California, please visit usc.edu/coronavirus.