Dance On! Week at USC 2019
April 19-26, 2019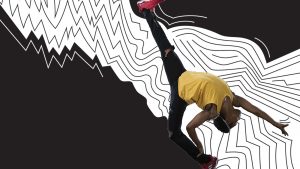 USC Kaufman School of Dance and USC Dance Club Council are hosting Dance On! Week from April 19 – 26, 2019. This week long event is a celebration of dance across campus. USC students from all majors are invited to participate in free events culminating in the annual USC Kaufman Spring Dance Performance at the Bing Theatre.
---
April 19, 2019
The Elective Experience | 6:30 p.m. & 8:00 p.m. | KDC 102, Large Performance Studio
Minors and those who are enrolled in USC Kaufman dance classes have the opportunity to perform.
Club Kaufman | 9:30 p.m. | KDC 104, 105, 106 & 107
The USC community is invited to join us after The Elective Experience to jam with USC Kaufman faculty, staff, and students. This is an opportunity for the community to gather and dance with the School.
---
April 23, 2019
Dance Party featuring dance club performances | 12:00 p.m. | Hahn Plaza (Tommy Trojan)
Dance clubs at USC have the opportunity to showcase their organization for the campus population in front of Tommy Trojan.
---
April 24 – 26, 2019
USC Kaufman's Spring Dance Performance | April 24 – 26 at 7:30 p.m. & April 26 at 3:00 p.m. | Bing Theatre
USC Kaufman BFA students will be performing repertory from choreographers including George Balanchine, Alejandro Cerrudo, Bret Easterling, William Forsythe, d. Sabela grimes, Jiří Kylián, Barak Marshall and Crystal Pite.
View all events