Faculty Q&A: Kate Dunn
July 19, 2019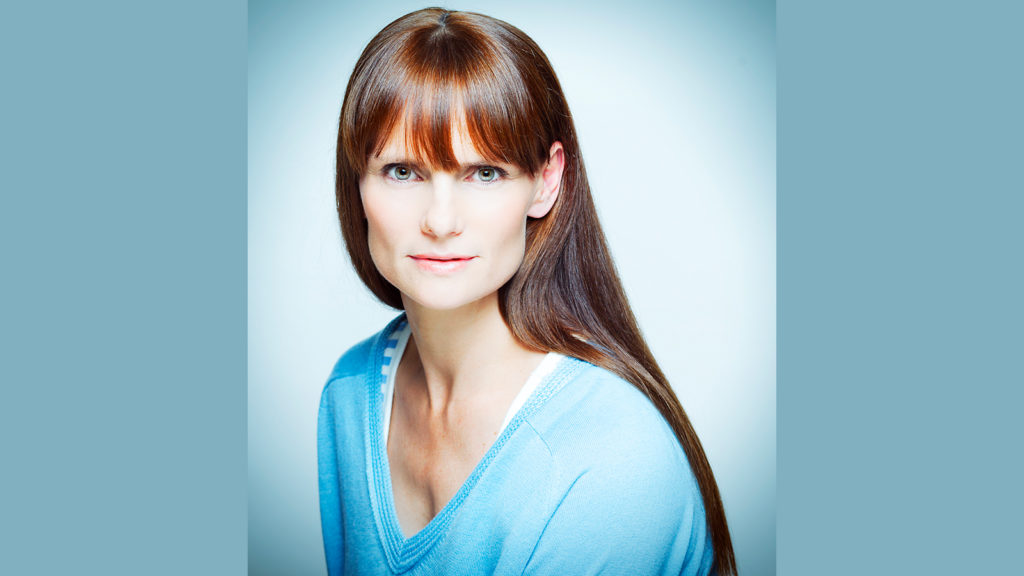 This fall, the USC Glorya Kaufman School of Dance, USC Thornton School of Music and USC School of Dramatic Arts welcomes faculty member Kate Dunn. Dunn will teach ballet, as well as Dance for Musical Theater. Dunn is a dancer, choreographer and educator known for performing on stage, screen and Broadway. Broadway/West End credits include Contact, On Your Toes, Chicago, Billy Elliot, Matilda the Musical, Groundhog Day and Dirty Dancing. We asked her thoughts on her career and what she hopes students will take away from her classes.
What drew you to ballet?
KD: I don't remember a time when I wasn't dancing. My mother took me and my two sisters to ballet classes at a very young age. From then on, I was always dancing, not only ballet, but also jazz, tap, song and dance, character, Scottish and Irish dance. I had a brilliant teacher who taught many dancers who later became principals in ballet companies all around the world, but she would only teach students who seriously wanted to pursue a career in dance.
Watching Fonteyn and Nureyev inspired me to audition for the Royal Ballet School in London. I won a scholarship to study at the school and was accepted into the Royal Ballet Company two years later. After my mother passed away, I returned to Australia and moved into contemporary dance: working with Sydney Dance Company, Chunky Move, Bangarra Dance Theatre and ADT as well as smaller projects with independent choreographers.
How did you move into musical theater and film?
KD: A decade later, I returned to London again to broaden my experiences. I wanted to audition for a musical theatre production, to find out if the experience was the same as portrayed in the film All That Jazz. In that musical, Contact, I was offered a role which marked the beginning of my musical theatre career. I went on to perform in Chicago, playing ensemble and Roxie and in On Your Toes. During that time, I performed in Phantom of the Opera, where I met choreographer Peter Darling. I also performed in Beyond the Sea, choreographed by Rob Ashford whom I continue to work with to this day.
My meeting with Peter Darling informed the next phase of my career as I worked closely with Peter as his associate creating the choreography for the original musical of Billy Elliot, Matilda and Groundhog Day in the West End and on Broadway.
Which aspects of ballet have impacted your process when working in musical theater, both as a performer and a choreographer?
KD: As a dancer, the discipline of ballet has given me more longevity as a performer. Having a very strong technique and knowing how to look after my instrument gave me a definite advantage. Especially when repeating movements eight shows a week. I was able to read music and had danced with a live orchestra for many years, which attuned me to the symbiotic relationship of sound and movement. Through this, I have developed a profound appreciation and understanding of my body as a vessel to express the music.
When choreographing for the musical Billy Elliot, the primary source we used for creating the text and for making authentic narrative experiences was the vocabulary of ballet. I also oversaw the training of the Billy's and other children in that show. Classical ballet technique formed the basis of their training along with tap and acrobatics.
As a dancer with a multi-faceted career, what advice do you have for improving dancers' hybridity as artists?
KD: Be prepared to start again and learn skills you haven't developed. Be curious and courageous in your quest to develop as an artist. Work hard to create opportunities to work with people you are inspired by, no matter how unlikely it may seem. Lastly, create your own work even if you do not immediately have a vehicle to share it. I have created shows just by trying things out in a studio with no particular goal. I found that by sharing what I'd created, I was able to refine my work and bring it to fruition.
What do you hope students will take away from your classes?
KD: I hope my students will develop a solid technique, a deep awareness of the body and use this foundation to develop their individual artistry. Ideally, I would like them to develop a keen musical awareness and become physical storytellers. I also hope to teach an in-depth physical history of dance within musical theater. I hope this history will inspire students to continue to develop the art of physical narrative. Ideally to take that skill into their own careers, and continue to progress the varied ways dance can be used as a vehicle for propelling narrative within the musical genre.