Alison D'Amato
Assistant Dean of Academic & Faculty Affairs
Dance Studies, Contemporary, Composition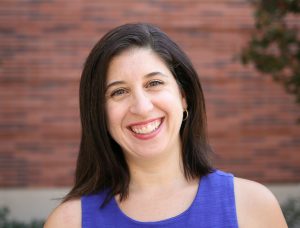 Alison D'Amato is a researcher, choreographer, and performer based in Los Angeles. She holds a PhD from UCLA, an MA in European Dance Theater Practice from Trinity Laban (for which she was awarded the Jack Kent Cooke Graduate Scholarship) and a BA in Philosophy from Haverford College. Both her scholarly and choreographic work focus on choreographic scores. In particular, she investigates generative and indeterminate notation in order to investigate relationships between choreographic authority, inscription, agency and archival. Her writing on performance can be found in journals and publications such as Choreographic Practices, SFMOMA's Open Space, Imagined Theatres, Contact Quarterly, Dance Research Journal, X-TRA Contemporary Art Quarterly, as well as in the forthcoming volume Object-Event-Performance: Art, Materiality, and Continuity Since the 1960s.
Since graduating from UCLA, D'Amato has taught seminar, lecture, and technique courses at UCLA and the California Institute of the Arts. She has presented her scholarly research via the Society of Dance History Scholars (SDHS), Congress on Research in Dance (CORD), the Harvard University Humanities Center, and Trinity Laban. In 2013, she co-chaired a conference jointly supported by UCLA and CORD entitled "Tactical Bodies: The Choreography of Non-Dancing Subjects." In 2015, she was honored to moderate a conversation on scoring and documentation with Anne Teresa De Keersmaeker hosted by UCLA's Center for the Art of Performance.
Her dances and scores have been presented in Los Angeles at Anatomy Riot, Pieter PASD, The Hammer Museum, and HomeLA; in New York at Movement Research, the Tank, AUNTS, Waxworks, Dixon Place, and BAX/Brooklyn Arts Exchange; as well as in Philadelphia, the UK, and Poland. Her collaborative work with dance theater company Dead Genius (2002-2005) has been presented by the Berkshire Fringe Festival, P.S. 122, Chashama, the Philadelphia Live Arts Festival, Brown University, and the University of Pennsylvania. Since moving to Los Angeles, she has enjoyed performing with a diverse range of choreographers such as Maria Hassabi, Milka Djordjevich, Alexx Shilling, Jmy James Kidd, and Simone Forti.