USC Kaufman faculty spreads out this summer
July 6, 2017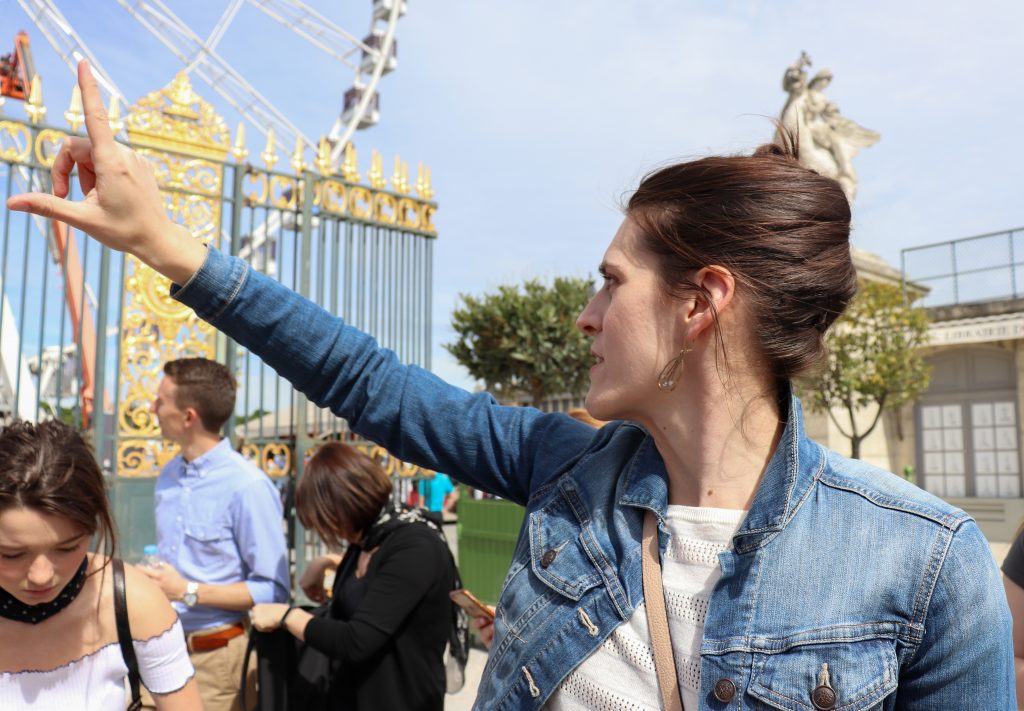 During the summer, the faculty of USC Kaufman takes a well-deserved break from classes and planning. Away from campus, however, they're still busy working on projects of their own–here's a quick overview of just some of our faculty's summer schedules.
Moncell Durden started his summer by finishing up a book on beginning hip-hop dance, to be released next year. He recently screened his dance documentary at the Indie Night Film Festival at TCL Chinese Theatre. In July, he will travel to American Dance Festival to teach for three weeks, then lecture at the Church of God and Christ about the history of the black church and the role dance played in its development, from slavery to present-day. He has plans to study Haitian, Cuban, and Brazilian religion with Yvonne Daniels in Oakland, and finally will visit the Grand Canyon for some meditation.
Dawn Stoppiello cleared her summer travel plans to concentrate on her big move to Los Angeles and preparation for her classes at USC Kaufman as she transitions into becoming our newest faculty member. Stoppiello moves from Portland, Oregon, where she runs Yes! Studio and several other projects, including Troika Ranch.
Zippora Karz just staged three Balanchine ballets for American Contemporary Ballet. She will speak at Touched by Type 1, a diabetes conference, and then travel to Spokane, Washington to teach classes. At the end of July, she will appear at The Music Center's pre-performance Dance Talks for Tiler Peck's BalletNow, and in August she will teach in Olympia, Washington before the school year begins at USC Kaufman.
Margo Apostolos' work in Robot Choreography was featured in Women's Engineering this June, in "Bionic Women: Shall We Dance?" She is also preparing her book, Dance For Sports: A Practical Guide for publication with Oxford University Press later in the month.
Alison D'Amato taught DANC 280: An Introduction to Dance as An Art Form for USC's summer session in June. She will later focus on upcoming writing projects, as well as traveling to Tennessee to visit family. August will bring her to Philadelphia to workshop choreographic ideas with longtime collaborator, Meg Foley.
Jennifer McQuiston Lott began the summer with rehearsals for her Traverse City Dance Project, an annual summer dance initiative for professional dancers that she founded and directs in Traverse City, MI. This season will feature a duet choreographed by Lott and performed by NYC-based violinist Hajnal Pivnik and USC Kaufman students Madison Vomastek and Noah Guthier, who are apprenticing with the TCDP. Performances are August 3 at the Corner Loft in Traverse City. Lott will teach a master class at Dance Arts Academy, the studio in Traverse City where Vomastek trained before attending USC, on August 4. Other plans include travel to Indiana and South Carolina to visit family, more rehearsals and movement research in NYC, and play with her baby boy Remy, who just turned 6 months old!
Jackie Kopcsak led USC Kaufman's first Maymester this semester, teaching an ARTL course alongside USC Thornton professor Joanna Demers. Kopcsak taught on arts and culture in Paris, leading students through the Louvre, the Paris Opera House, and more.
Jodie Gates traveled to Paris in May to visit with students and faculty during USC Kaufman's first Maymester study abroad program, and drew further connections with dance conservatories in Paris for future Kaufman students. She also worked with faculty member Patrick Corbin to choreograph excerpts of Carmina Burana for the 30th Anniversary Celebration of Orange County School of the Arts, which premiered May 18. Gates' Laguna Dance Festival held its annual gala in early June, during which seven USC Kaufman students performed in an electric evening of dance and entertainment. Gates most recently worked with BalletX in Philadelphia on Beautiful Once, a new work with an original score by Ryan Lott of Son Lux. BalletX will premiere Beautiful Once July 12 at the Prince Theater in Philadelphia in their Summer Series 2017, and perform it in August at the Vail International Dance Festival in Colorado.
---
By Celine Kiner