Fall Student Works 2019
November 19-20, 2019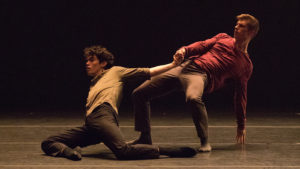 November 19 & 20, 2019 | 7:30 p.m.
Glorya Kaufman International Dance Center
KDC 102, Large Performance Studio
849 West 34th Street
Los Angeles, CA 90089
USC Kaufman BFA students perform original choreography by members of the Class of 2020 and the Class of 2021. Tickets are free! However, seating is extremely limited so be sure to make advance reservations. Doors open 30 minutes prior to the show.
View all events