Gender inclusivity in dance with Zackery Torres
September 14, 2020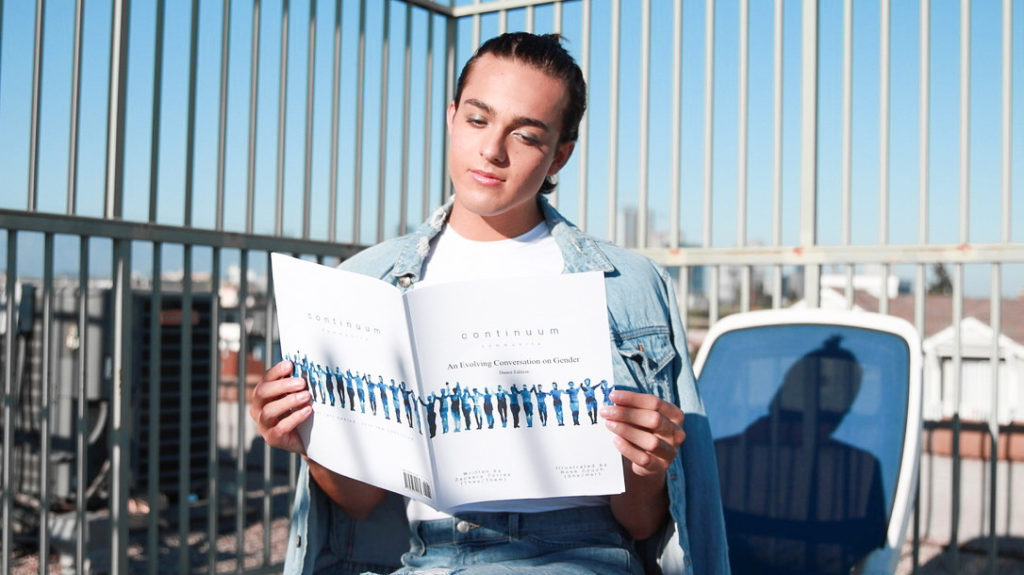 Gender is a complex topic that is constantly evolving. In response, Zackery Torres (BFA '21) set out to tackle some of its intricacies in their new book An Evolving Conversation on Gender: Dance Edition. The book seeks to break down the complexities of gender and provides the necessary information to start new conversations in various dance communities.
Creating community
Alongside the book's launch, Torres founded the company Continuum Community. The company's mission is to provide practical and easy-to-understand resources to help people become more gender inclusive, according to Torres, who identifies as gender non-binary. So far, Continuum Community has worked to create their informational guidebook and videos to engage the public.
"Our goal is to bring people into the conversation," Torres said. "We designed the materials very meticulously because we wanted to make sure that it's inviting and welcoming. The company's slogan is, 'Don't get left behind. Join the continuum.' We want to call people in and make sure that they really feel empowered to learn."
Writing and collaboration
In exploring the craft of writing, Torres described that the act of putting their thoughts onto paper was less about creativity and more about clarity.
"What brought me to writing is my constant need to understand and make sense of information that goes on in my head," Torres said. "I have always loved making sure that anything that I learn is sorted through and written out for myself. The book came about in response to my need to formulate something that could be picked up by myself or someone else down the road, so that they know exactly what to do and how to do it when discussing gender."
While Torres authored the book, they collaborated with illustrator Rose Couch to bring the project to life. Couch's art resonated with Torres in the past, so they reached out to Couch to create an aesthetic for both the book and the company.
"As dancers, we are used to collaborating with musicians, and I'd never collaborated with a visual artist," Torres said. "That was a cool process because I could articulate mood and feelings to then be turned into visual art. Thanks to Rose, this was a new collaboration that I will hold close to me forever."
A refreshed perspective
Torres credits their USC Kaufman community and experiences as inspiration for the book. Torres described that they grew into themself during their early years at USC Kaufman. This allowed for a refreshed perspective on gender and a realization that their community was not as inclusive as it could be.
"I always say 'If the system isn't built for you, build a new one.' I started advocating at a local level and making sure that the systems were built to include all people regardless of their gender identity," they said.
Torres hopes the book reaches those in power in the dance world. They want to start relevant conversations to dismantle exclusive systems of gender that still persist in the industry.
"My target audience is anyone with power in the dance industry. I want to reach teachers, choreographers, company directors and commercial agency owners," Torres said. "Anyone in the dance industry will benefit from reading this book. We'll be able to start making changes to ensure places are more inclusive."
The need for conversation
Torres explained that their intention is to hold true to themself regarding gender identity. They noted the pain that some feel when their environment doesn't acknowledge or include them. Torres hopes their book, along with Continuum Community, can promote increased conversation about gender identity and inclusive habits.
"Admittedly, I grew up not knowing much about this conversation. I realized that there was all this information and ways to identify, it all started making sense to me. Being gender non-binary is valid and all the other gender identities out there are as well. I think we're taught in a society to think 'man or woman,' and it excludes so many identities that need to be heard and seen."
USC News recently wrote an article about Torres and their book. Read "Beyond binary: USC dance student Zackery Torres finds their voice."
---
By Brigid Murphy