HAVEN: providing dancers with hope amid the pandemic
October 1, 2020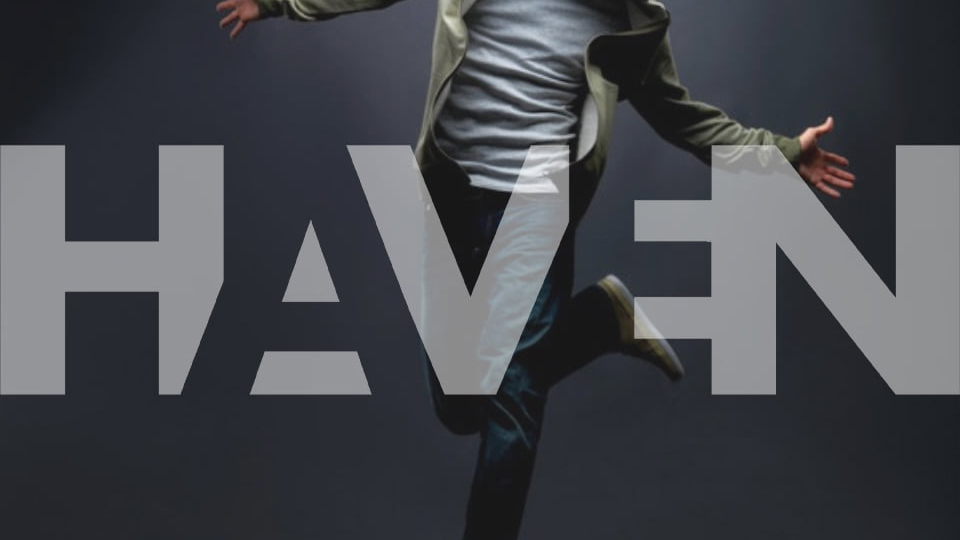 Due to COVID-19, many dancers have had to adjust how they practice and interact with the art form. The HAVEN Global Sanctuary for Dance arose in response to the global pandemic. It works to promote leadership and innovation for the dancers of tomorrow, including many USC Kaufman alumni.
Searching for opportunities
Lillian Barbeito, founder and CEO of HAVEN, explained that the platform came about as the dance world started to alter in response to the pandemic. She began to see people in the dance industry furloughed, out of work and at a loss for opportunities. Barbeito then became committed to creating a space for dancers to find employment and feel welcomed during this time of upheaval.
"My heart started to ache for dancers because there was no longer work," Barbeito said. "Especially dancers just starting out in their careers, because the field as they had come to understand it, really no longer exists. So, HAVEN is exactly as the name suggests: a sanctuary, a place where people can come for connection, creation, and employment, whether that is administrative work, work as a teacher, work as a mentor, or as a dancer looking to gain skills."
Every aspect and event from HAVEN is born out of conversation, said Barbeito. This working style allows for quick and accessible collaboration, which brought USC Kaufman alum Rachel Walton (BFA '19) onto the team. Walton expected to have employment after graduation, but the pandemic proved otherwise. Barbeito reached out to Walton, and the two began to collaborate on HAVEN's website design.
"I remembered one conversation with Rachel when she mentioned that she took a web design class at USC, and I said, 'Can I hire you to code a website?'" Barbeito explained. "Then Rachel said, 'Well I really haven't done it before,' then I said, 'Perfect." That's exactly what we're after is giving people real-world skills now, and she did the most amazing job on our website!"
Dancing in the virtual space
Barbeito said that the move to dancing on Zoom came with a learning curve. However, on September 25, HAVEN's first online mentorship session culminated in its completion ceremony. During this three week event, Ching Ching Wong, the rehearsal director and mentor, restaged a work by choreographer Ihsan Rustem. She adapted the piece into 11 minute solos that the dancers gifted to their recipients of choice.
"Last Friday, all the dancers were acknowledging each other for their contribution during the mentorship and their dancing, and people were weeping," Barbeito said. "Some people said that it surpassed any other in-person dance experience for them. So, we've definitely transcended what it means to connect with people through Zoom, which is totally a testament to the mentors that we had."
Emerging artists
The first mentorship session engaged with established choreographers. Barbeito noted that she wants to work with an emerging choreographer for the next one. She expressed this to Walton who put Barbeito in touch with fellow USC Kaufman alum Austyn Rich (BFA '19).
Rich will embark on a mentorship session entitled "Creation" from October 5 through 24. He will be creating a work on and with the mentees, which will be accompanied by classes taught by the HAVEN cohort. These will include jazz and hip-hop with USC Kaufman alum Jakevis Thomason (BFA '20), KRUMP with Qwenga and contemporary with Barbeito.
Creation will also feature moderated discussions with choreographer Ligia Lewis and another USC Kaufman alum Brianna Mims (BFA '19). These discussions will focus on work and performance during the pandemic.
"My goal is to bring together the classes being taught throughout the three weeks," Rich said. "I want to collaborate with the material they're being taught and create a new work on them. I'm creating something digital using the platform of video calls and meetings. I'm creating the work in that space and bringing dance and choreographic tools to cyberspace."
Finding new ways to connect
Rich's mentorship session will conclude with a dance party. He described it as a time to foster a sense of community that can be hindered by online experiences.
"A lot of us have been waiting for the moment to gather and dance," Rich said. "HAVEN is making space for us right now to envision how programs can continue as we're waiting for physical meetings. Now, we're figuring out different ways to create work and to be active in our practice."
Barbeito also hopes HAVEN becomes a place where people are running to the computer screen to share their artwork. She also wants the platform to serve as a point of connection during a time of isolation.
"We're hungry for human connection because of the mandated social distancing," Barbeito said. "What we're doing at HAVEN is making people present and alive. We're talking about what's next and creating possibilities for the future."
---
By Brigid Murphy