Hip-Hop Don't Stop Lecture Demonstration with Amy O'Neal – CANCELED
January 21, 2021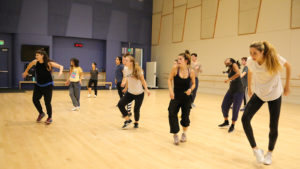 January 21, 2021 | 4:00 p.m. – 5:00 p.m. PT 
Amy O'Neal, award-winning hybrid dancer, performer, choreographer and dance educator, introduces USC students to DANC 302g Hip-Hop Don't Stop: Black Social Dance Culture and Media.
In this lecture demonstration, Professor O'Neal will break down the lineage and more modern manifestations of the popular social dance "The Charleston." She will present a short visual presentation and physically teach the different evolutions of the dance that are discussed.
This class has been canceled. Visit the events page for other free classes.
View all events