USC designates Jodie Gates as Founding Director
October 8, 2020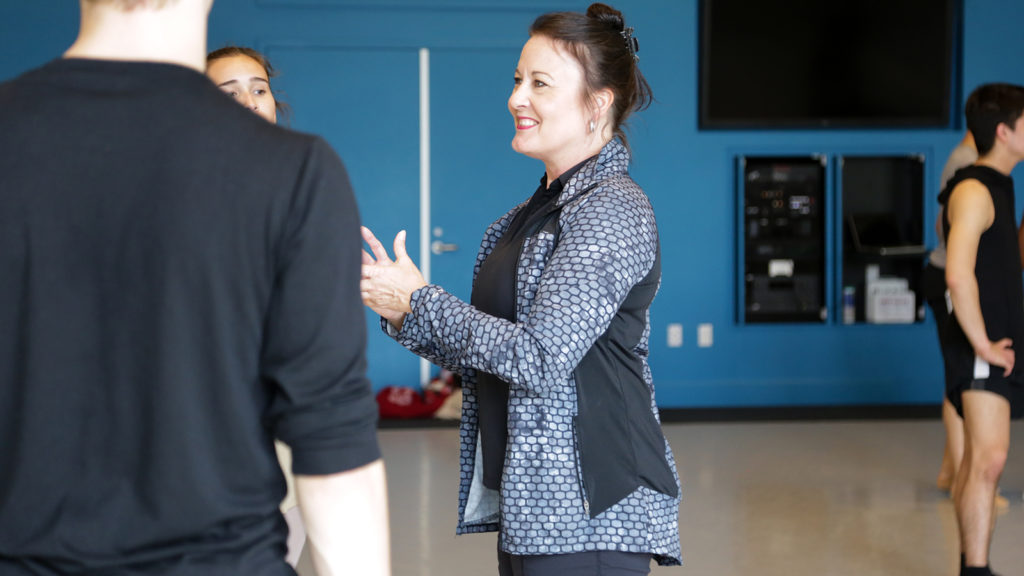 The University of Southern California recently announced that they have permanently designated Professor Jodie Gates as the "Founding Director of the Glorya Kaufman School of Dance" in recognition of her fundamental role in creating our dance school. According to Provost Charles Zukoski, "the title is an honor bestowed by the University to indicate Professor Gates' deep and long-lasting contributions to the school."
A driving force
"Due in large part to her vision, USC Kaufman has emerged as one of the premier dance schools in the country," said Dean Robert Cutietta. "She has been instrumental to the creation of USC Kaufman. We would not be where we are today without the driving force and efforts of Professor Gates."
After being recruited by the school's founder Glorya Kaufman, Gates was given responsibility for implementing the artistic vision of USC Kaufman. She created a dance curriculum from the ground up, recruited many of the school's first faculty, and established several partnerships with renowned performing arts organizations.
The resulting curriculum, "The New Movement," is an innovative, hybrid model for dance – expressed in studio practice, music, choreography, performance, new media and scholarship. The program encourages students to think across boundaries and take advantage of the diverse cultures both on campus at USC and within the Los Angeles arts community. Students approach the study of dance with a global perspective, reinforced through collaboration with national and international artists, many of who were connected to the school through Gates.
Internationally recognized leader
Gates is an internationally recognized leader, choreographer, curator, lecturer, teacher and stager. Formerly a tenured professor of dance at University of California, Irvine, she has mentored and taught graduate and undergraduate students as well as designed initiatives in higher education since 2006.
A former principal dancer with Joffrey Ballet, Frankfurt Ballet, Complexions Contemporary Ballet and Pennsylvania Ballet, she is inaugural Vice Dean and Director of USC Kaufman and Founder and Artistic Director of the award-winning Laguna Dance Festival. Projects include Billboards with Prince, events with Ornette Coleman and Savion Glover, and current collaborations with William Forsythe.