Student Blog: Kaufman kickstart- week one from a student perspective
September 2, 2015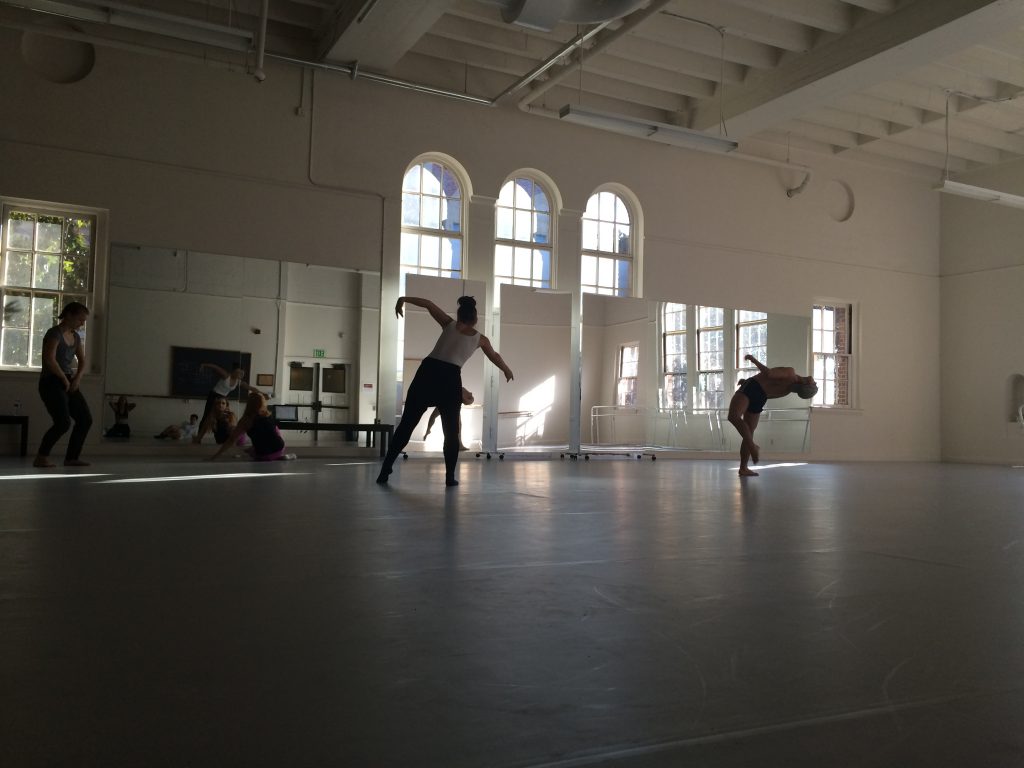 By Celine Kiner
Wow.
I meant to post about week one of USC Kaufman classes when it actually ended, but time has made itself scarce this first month. When we're not in class, I spend most of my time trying to remember what happened in class; there's so much valuable information to absorb that I've found myself constantly living, eating, sleeping, breathing dance, all just to retain as much as I can. And I absolutely love it. We absolutely love it. As dancers at USC Kaufman, the BFA class of 2019 is crazy for dance, and for all types of it. In the words of the brilliant William Forsythe, "you have to stay infinitely curious." And I believe we're managing that quite well.
The class of 2019 includes 33 dancers total. We're an extremely diverse class, boasting roughly 9% international students and representing at least five minorities. Our students range from ages 17-22, but we're all united under the USC Kaufman brand. And we could not be more compatible as a group. During USC's Welcome Week, we started a dance party everywhere we went; our energy was infectious, and of course we were anxious to begin our classes with such a distinguished faculty.
Our early Monday morning ballet class was co-taught by our Vice Dean, Jodie Gates, and Artistic Advisor, William Forsythe, so to say we were nervous would have been the understatement of the year. In just under two hours, however, the positivity in the room was tangible. It was very clear that our faculty and staff had worked hard to make sure that we received our training in only the most nurturing environment. It was also very clear that we were sweating profusely.
We continued to sweat in Professor Sabela Grimes' Hip Hop class, where we began with the "funkamental isolations," as he calls them. The ujima principle of collective work and responsibility seemed to fit right in with our USC Kaufman unit, which has quickly become a family.
Class with William Forsythe had to be the most overwhelming part of the week, in my opinion. To work with an artist whose name alone carries so much weight in dance was amazing; to join an open discussion with someone whose genius flows from every word he speaks, every motion he makes, was incredible. Most wonderful, however, was discovering that such an excellent mind was part of a very friendly person. He made every effort to befriend us, learned all of our names, and was happy to tell us stories of his magnificent career, but never in a boastful way.
Week one of classes at USC Kaufman far exceeded my expectations, which were already extremely high. After classes the first day, I left the dance studio (which, by the way, is a work of art in itself) in a stupor, grinning from ear to ear at the insanity I had just experienced, and at the thought of being able to do it all over again, every day for the next four years.