LA Times: 7 choreographers on how dance changed in Southern California in 2022
December 7, 2022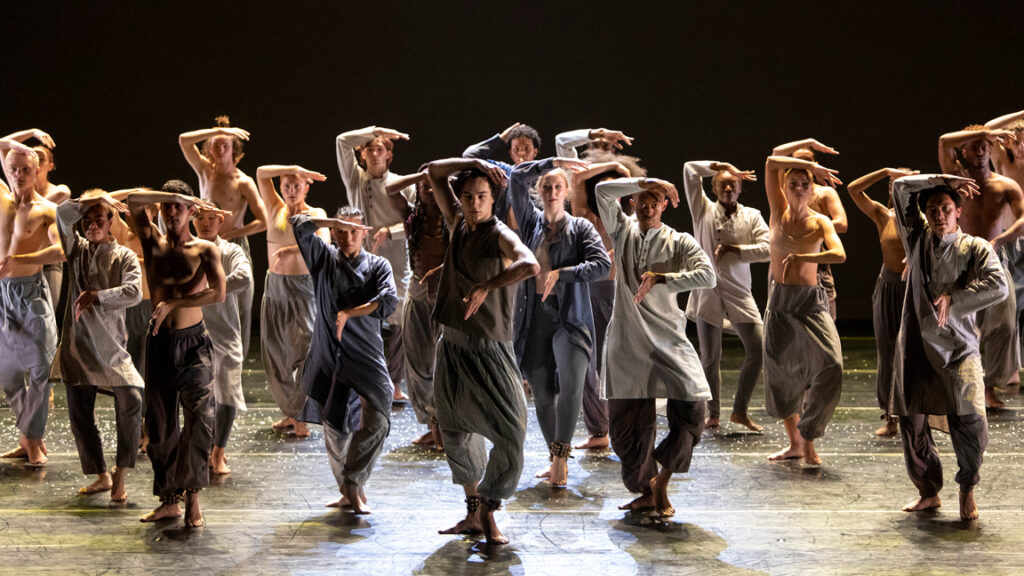 In a year-end roundup, the Los Angeles Times highlights the work of USC Kaufman Bollywood, Dance Studies, and Composition Lecturer Achinta McDaniel and her vision for "dismantling the monolith."
Dance changed in 2022. As pandemic restrictions lifted, so did the intentions of choreographers who were anxious to share new perspectives on once familiar stories.
As LA Times staff writer and arts reporter Steven Vargas wrote recently, "After experiencing the tolls of the pandemic — loss, stillness and uncertainty — the work of 2022 introduced new techniques, technologies and narratives that reflected the remnants of the pandemic and a new texture to Los Angeles dance."
One of those works was 1947, a piece by USC Glorya Kaufman School of Dance Bollywood, Dance Studies, and Composition Lecturer Achinta McDaniel, based on the partition of India and Pakistan in 1947. The powerful performance took on new meaning for USC Kaufman first and second-year students after the Black Lives Matter protests in 2020 and the surge in anti-Asian hate crimes. Students wanted to talk about social issues and McDaniel was more than willing to do the same.
Read more from the LA Times here.