Introducing new electives for Spring 2021
October 13, 2020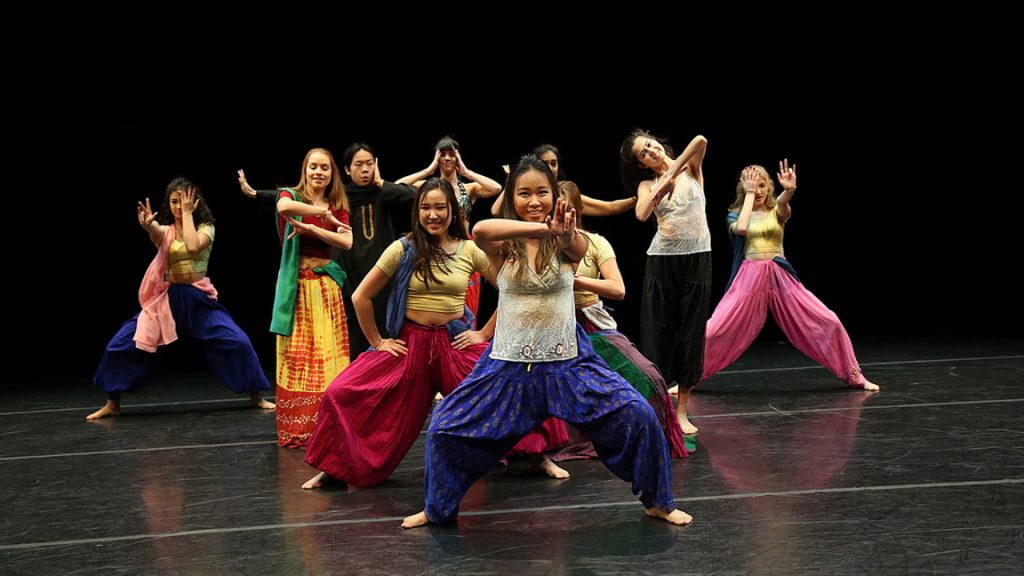 The USC Glorya Kaufman School of Dance will be offering a number of engaging virtual dance electives in the Spring 2021 semester. Read on to discover some of the new DANC 499 Special Topics courses, which are open to all students at USC!
DANC 499 Special Topics: Dance for Zoom Fatigue (2 units)
This is the antidote for Zoom fatigue! Students will become familiar with seven different dance styles taught by various world-class instructors. The 14 week semester introduces students to a variety of dance classes and movement experiences for all levels. Styles will include Contemporary, Jazz, Gaga, Tap, Indian Bhangra, Ballroom and African. Along with these classes, students will participate in guided Movement Meditations, Sound Bath Improvisations and live drumming.
DANC 499 Special Topics: Musical Theatre Dance Techniques (2 units)
"Step, kick, kick, leap, kick, touch… Again!" Students will learn iconic musical theatre repertoire from both stage and screen with USC Kaufman Lecturer Kate Dunn. They will also explore foundational techniques including movement vocabulary, musicality and physical narrative through dance. In addition to engaging in contextual and dramaturgical studies of historical repertoire, dancers will learn routines. They will also experience the Broadway practice of generating choreography through a series of task-based exercises and improvisation.
DANC 499 Special Topics: Launching Your Career in Dance and the Performing Arts (2 units)
Looking for advice on how to launch your artistic career? Adjunct Assistant Professor of Dance Bonnie Homsey will teach fundamental concepts, approaches to career development, and management for a career in dance and the performing arts. Students will also acquire the necessary tools and financial skills of the industry. Lecture content will help students gain awareness of artistic identity and business practices to advance both short and long-term career goals.
"I look forward to helping students translate their passion for dance and performing arts into an individualized plan for career development," Homsey said. "The sequential lectures offer tools and skills to open the doors to the creative economy. Join us!"
For a list of all USC Kaufman classes open to USC students, visit this page or go to classes.usc.edu.