Photo Gallery: 2023 Convocation and Dean's Luncheon
August 18, 2023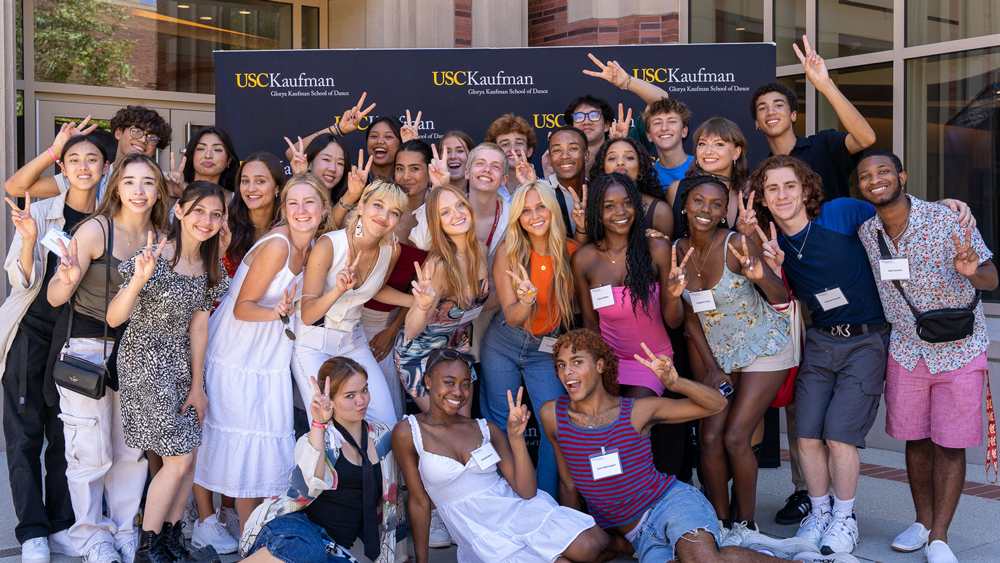 A new year, new energy.
Convocation signals a fresh chapter at the University of Southern California. On Thursday, August 17, the latest entry included USC Kaufman's incoming Class of 2027. Families and students descended on campus, ready to make their mark on the storied traditions of USC and the Glorya Kaufman School of Dance.
The day's events included a welcome message by President Carol L. Folt and a convocation address by Kaitlyn Yang, a Visual Effects artist and alumna of USC's School of Cinematic Arts. USC Kaufman's Meet the Dean Luncheon followed in the courtyard of the Glorya Kaufman International Dance Center, where students had a chance to mingle with their fellow peers and speak with Dean Julia M. Ritter. She encouraged students to be bold in their creativity — one of the pillars of USC Kaufman's founding.
Ritter had one more message before the day was done: Fight/Dance On!
View the Gallery