Dr. Julia M. Ritter
Dean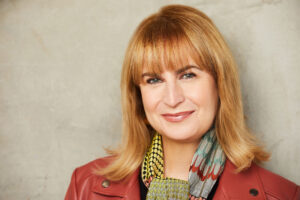 Julia M. Ritter is an award-winning dance artist and scholar with degrees from Texas Woman's University (PhD), Temple University (MFA) and Rutgers University (BFA). Having taught in higher education for over twenty years, Dr. Ritter is dedicated to fostering interdisciplinary collaborations and innovative partnerships that connect students with diverse artists and provide access to the breadth of resources across academia and the performing arts industry. As a leader, she works at the intersection of the arts, humanities and sciences to catalyze knowledge, address social injustice and foster engagement with local communities and international organizations. As an alum of the esteemed Harvard Management Development Program and the HERS Leadership Institute, she is devoted to cultivating future dance leaders. Before joining USC Kaufman, Dr. Ritter was a Professor of Dance at Rutgers University, where she served as department chair for over a decade. In 2021, Dr. Ritter was honored with an inaugural Rutgers Presidential Outstanding Faculty Scholar Award for her work bridging artistry and scholarship and her focused arts leadership and service. Her research interests include improvisation and choreography as collaborative processes, immersive performance, arts-integrated pedagogy and creative placemaking.
Dr. Ritter's book Tandem Dances: Choreographing Immersive Performance (Oxford University Press, 2021) is the first to examine the role of dance in the field of immersive theatre and performance studies. For her scholarly research, she received the 2016 Selma Jeanne Cohen Lecture Award (USA) and the 2014 Prix André G. Bourassa for Creative Research (Canada). Her writings have been published by Cambridge University Press, MIT Press, and Palgrave MacMillan among others. A frequent presenter at academic conferences, Dr. Ritter has shared her scholarship with colleagues in Germany, China, France, Taiwan, Singapore, Portugal, Canada, Turkey, Malta and throughout the United States.
Dr. Ritter received three Fulbright Scholar awards for her choreographic research in Europe (2002, 2005, 2008). In 2004, she received an Individual Artist Fellowship Award from the New Jersey State Council on the Arts. Her creative projects have been funded by the Trust for Mutual Understanding Foundation, The Geraldine R. Dodge Foundation, The American Music Center, The New Jersey State Council on the Arts, The Puffin Foundation and the Walt Whitman Center for Culture and Democracy.