Student Blog: Reflection on the College Admissions Process
August 30, 2019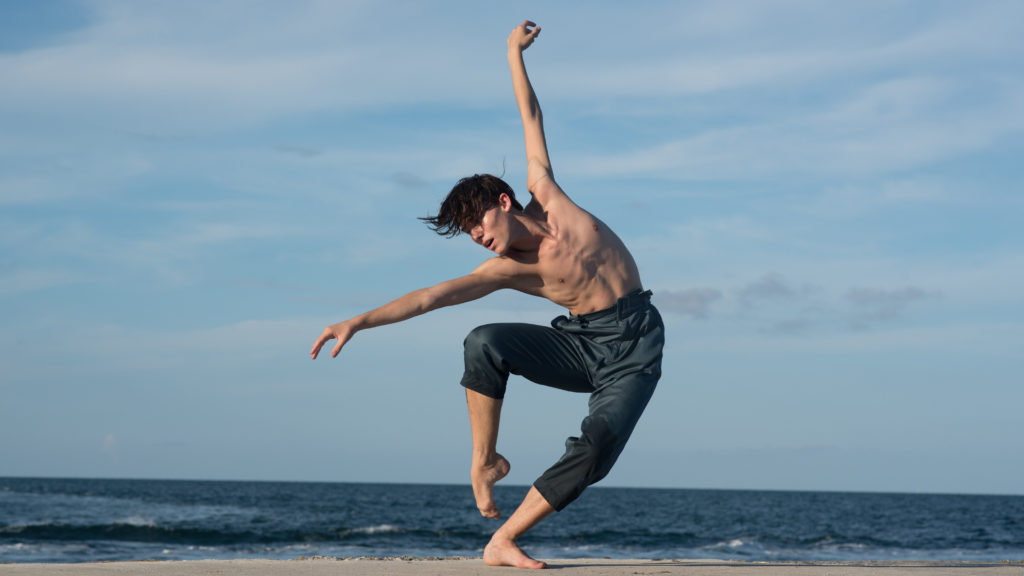 What is my path?
Going into my senior year of high school, I was struggling to pinpoint my future as a student, artist and human. I had no idea what my first year as an adult would look like or what my path would be. As I began to apply for college, the process of completing admission requirements helped me discover the direction of my future. Upon reflection, I realized that I wanted to pursue my lifelong passion of dance, while maintaining my academic intelligence. I have always been interested in film and media, but didn't think it was possible to become an expert on it when I have such a busy schedule as a dancer. At USC Kaufman, I have the opportunity to dive into film and new media, and explore a whole new realm that I can bring into my dancing.
Defining my goals
Through answering the many admissions questions, I found that it was difficult to put my thoughts and goals into words. What was it that I wanted to study? What were my goals? What intention did I have for my future? We're all so eager to be successful, but how are we going to conquer these ambitions without knowing our true identities? After meeting with the faculty at Kaufman and speaking with the admissions team, I realized that I wanted to pursue a BFA in dance. USC Kaufman was my ultimate choice for college because of all the amazing opportunities they provide for their students. They don't just provide the best dance training in America, but they also teach you how to be scholars.
Continuing to evolve
My college admission process was strenuous, but so rewarding. It made me realize that I am in charge of my own destiny. I am the only one who can decide my future. Now beginning my freshman year, I have bigger ambitions and more self-awareness than ever before. I plan to graduate and earn my BFA in dance at USC Kaufman with a possible minor in media and film production. This would not have been possible at any other school and I feel fortunate to have this opportunity to pursue both my dance and academic passions. I have a better realization for my future, and I am able to continue evolving my dreams for the next four years at my dream university.
Advice for prospective students
My advice for upcoming high school graduates is to know your value. Everyone has something amazing and individual to offer out into the world. Know your value and run with that as far as possible. I wish I knew this when going through the admissions process, because I had no idea what I was able to do. I am capable of so much and the whole Kaufman faculty believes in the aspiring artists of our generation. Be confident and be yourself. You will succeed and push past boundaries you never before imagined.
---