Professor d. Sabela Grimes honored with prestigious USC Associates Award
April 17, 2023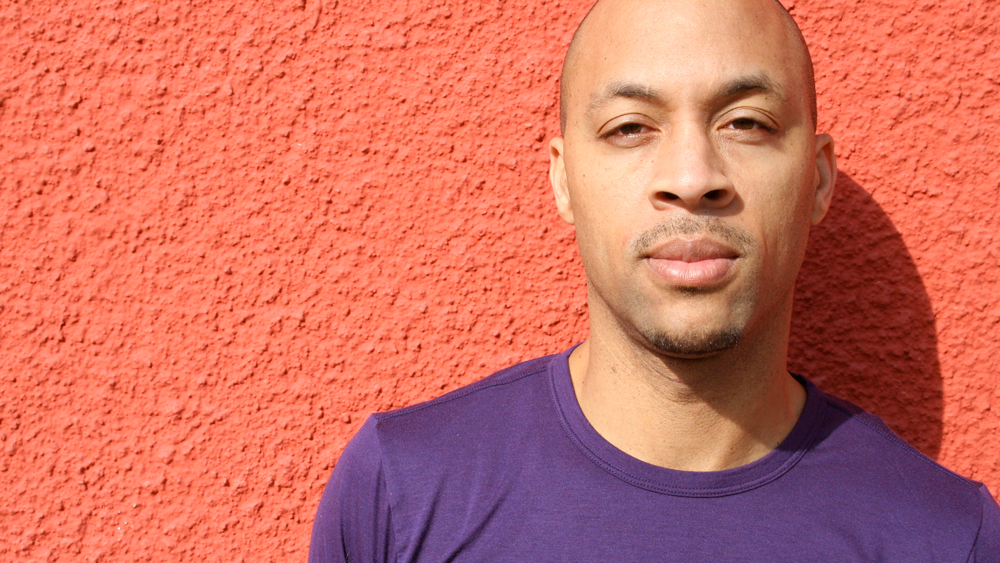 A founding faculty member of the USC Glorya Kaufman School of Dance, Grimes has dedicated more than a decade to his students and higher education.
USC Glorya Kaufman School of Dance Associate Professor of Practice d. Sabela Grimes is the recipient of this year's USC Associates Award for Artistic Expression, one of the University of Southern California's highest honors for faculty. Grimes received his award during a convocation ceremony on April 11, 2023, and is the first Kaufman faculty member to receive this recognition.
"Sabela is highly respected by faculty and students alike, a gifted artist and educator who has contributed tremendously to the growth of Kaufman School and continues to forge cultural connections across USC to build our dance community," said USC Kaufman Dean Julia M. Ritter. "He is most deserving of this great honor. We're thrilled to celebrate his achievements."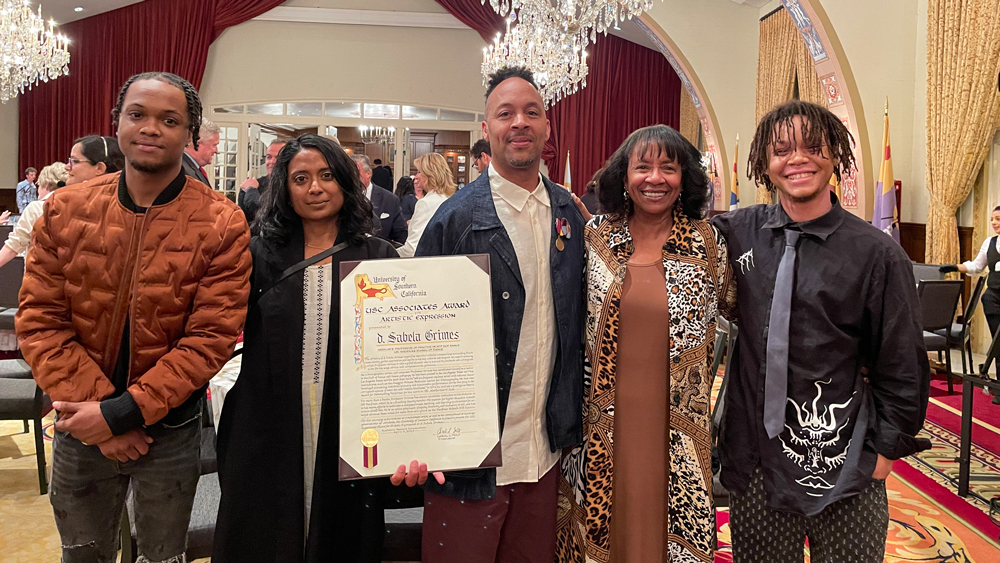 As a choreographer, writer, and composer, Grimes has established himself as a leader in the field of dance and dance pedagogy. He was praised by the Los Angeles Times as "the Los Angeles dance world's best-kept secret, [and] one of a mere handful of artists who make up the vanguard of hip-hop fusion." Improvisational systems and collaboration are at the heart of his teaching and artistic practice. Grimes has developed pioneering interdisciplinary and transmedia performance works that "play in the corrugated spaces of what he calls 'cosmic blackness.'"
"I am honored to receive this award," added Grimes. "It is a privilege to be an educator, especially for students like the ones here at USC. I'm grateful to them, USC, and the entire Kaufman community for being such amazing thought partners. Thank you!"
Grimes joined USC's Glorya Kaufman School of Dance in 2012 as a founding faculty member and continues to cultivate Funkamental MediKinetics, a movement system that draws on the layered dance training, community building, and spiritual practices evident in Black vernacular and Hip Hop/Street dance forms. He is a 2021 Bessie Award recipient for Outstanding Performer, 2017 County of Los Angeles Performing Arts Fellow and 2014 United States Artists Rockefeller Fellow. He received a BA in English and MFA in Choreography from the University of California, Los Angeles.
The Associates Award for Excellence in Teaching is the highest honor USC bestows upon faculty for their exceptional achievements in teaching, acknowledging faculty who transform students' understanding of themselves, their field of study, or the world, and who advance students' professional growth and leadership skills. The University confers up to two awards of $3,500 to be presented at the Academic Honors Convocation.
This year's convocation took place on Tuesday, April 11, and was presided over by USC President Carol L. Folt.