Se-De: a senior project by Anne Kim
April 4, 2022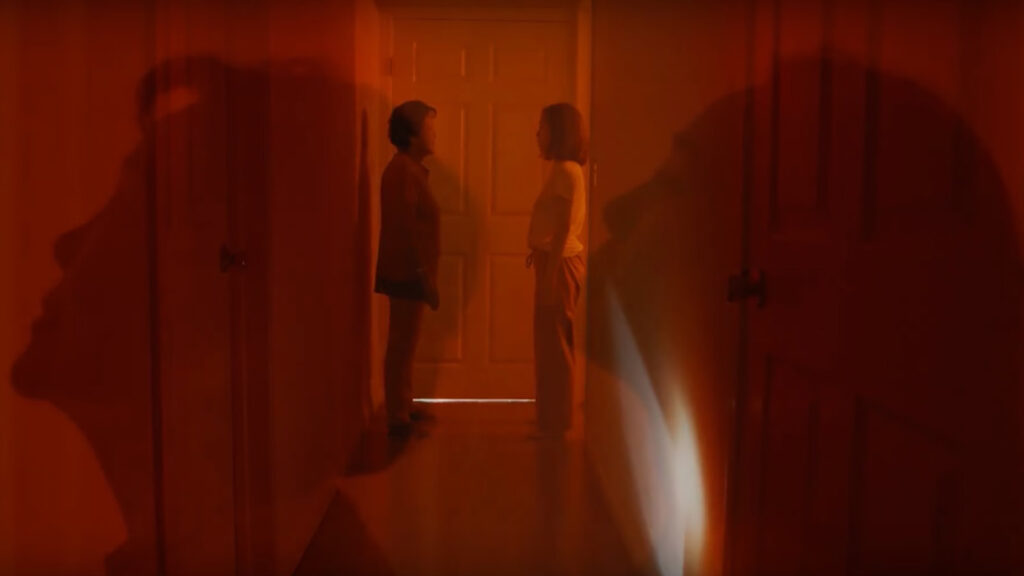 For Anne Kim (BFA '22), combining her dance training with her studies in gerontology offered a natural fit for her senior project. As Kim finishes up her time at the USC Glorya Kaufman School of Dance, she is also pursuing a progressive Master's of Science in Gerontology at the USC Leonard Davis School of Gerontology. Kim's project will offer a showcase of film, visual art and dance all inspired by and made in collaboration with her grandmother.
Making space for untold stories
According to Kim, she had always observed a lack of leadership roles provided to older adults in the arts. So, she sought to give opportunities to those who have been made to feel undeserving and unworthy by society solely based on their age and background. In this way, she wanted to bring her grandmother's story to life through art. Kim also noted her interest in intergenerational collaboration. She wanted to give those who had never had the chance to explore art in their past the opportunity to do as they were busy surviving, like her grandmother.
"So basically, my grandma is the director of the piece we're making. She's the visionary, and I'm translating her ideas into choreography," Kim said. "She has a traditional immigrant story where my mom, her daughter, moved to America, and then my grandmother came out to support us. I want to share her story, so giving someone like my grandma an opportunity to put on a show at a large scale is exciting to me."
The collaborative process
Kim explained that her grandmother has no formal background in the arts, but they are working together to co-produce the project. Because of this, she said she began the process by asking her grandmother simple questions about her favorite songs and memories. Kim is currently working on translating her grandmother's ideas into choreography with her peers. Then, Kim will show her grandmother videos of the work and revise them with her edits.
"I would ask my grandmother questions like 'What kind of movement do you see with this piece of music?' And she would say something like 'slow and pedestrian,'" Kim said. "So then I got into the studio with Eileen Kim (BFA '23) and we made something together. Then I would show my grandmother what we made. She would give me feedback, and I would keep editing and editing."
Korean identity through "haan"
Kim described that her piece revolves around the Korean concept of "haan," which focuses on a person's identity. She explained that her personal definition of haan would be to lose your identity. She expressed that many immigrant parents tend to lose their sense of self because they are too busy surviving and providing for their families. With this in mind, she characterized haan as an internalized mix of loss, regret, sorrow and anger.
"Haan isn't a feeling, it's almost like a spirit. Something that lives with you and grows as time moves on," Kim said. "Haan is a looming feeling, something that stays with you constantly. It comes in different shapes and forms for everyone, but haan is a relatable identity for everyone in my Korean culture."
Kim grew up in Koreatown in Los Angeles and is a first generation Korean-American. She explained that even though she grew up surrounded by her culture, she tried to turn away from it. Now, her senior project is helping her mend her relationship with her culture as she works with her grandmother to create something they can share.
"Even growing up in Koreatown, I always felt so ashamed of my culture. I tried to do everything I could to reject it, especially in the ballet dance spaces that I grew up in," Kim said. "Creating a piece rooted in Korean culture is a big step for me because I've spent most of my life trying to seem 'not Asian.' This project is my journey in embracing my Asian heritage and collaborating with older members of my Korean community that have preserved our culture in America."
Audience reflection and takeaways
Kim explained that most of the people she invited to watch her piece have been a part of her life and project in one way or another. She hopes that they are able to find a bit of themselves in the production. She also wants audience members to appreciate the intergenerational dialogue present in the work.
"I hope that this piece will be the prototype for future iterations of collaborative and intergenerational work with older adults," Kim said. "I want my project to show the audience what this collaboration could look like and maybe it will inspire more collaborative work for everyone."
Members of the Class of 2022 will give presentations about their senior projects April 6 – 8, 2022 at the Glorya Kaufman International Dance Center. Senior Projects are supported in part by The Collaborative Projects Fund and the generosity of The Cheng Family Foundation. Register today!
---
By Brigid Murphy