Student Blog: Creating a second home at USC as an international student
September 30, 2019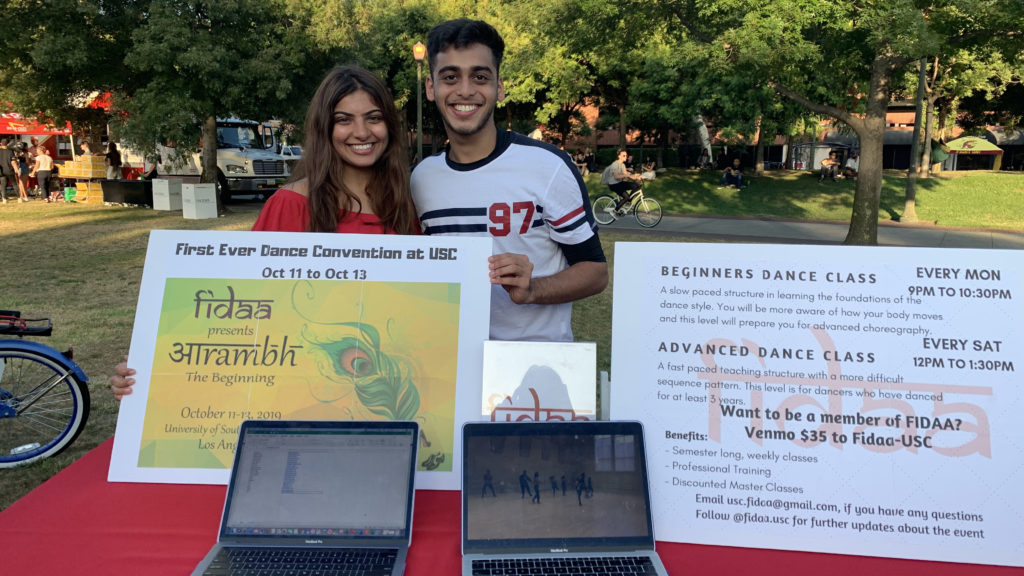 Traveling approximately 8,000 miles away from Mumbai, India was a brave decision for both my family and myself. I thought I'd have to fit into the "American culture." I did not expect USC to have so many opportunities and events for an international student like me to feel just like I am at home.
Expanding my cultural knowledge
I am a Junior now and I haven't been homesick yet; maybe, because I wanted to be independent, but also because I never felt like I was "nobody" at the university. There are so many cultural organizations you can be a part of, where you can celebrate festivals, attend events and meet other people from the same community.
The USC Glorya Kaufman School of Dance also adds so much to my cultural knowledge. It has expanded my thought process, more than I could have ever imagined. I continue to develop my skills in Indian styles of dance, while getting treasured information and experience here at USC.
Involvement in student organizations
Last year, I was the choreographer for USC's premier competitive Bollywood dance team, Zeher, which connected me back to where I come from. The joy I had in teaching what I have grown up learning was surreal. I remember telling my team that, "this is the time I just release all my stress to produce something I love."
This year, diverting from the competition scene, I realize there is so much more service I can do to promote my love for dance. USC gives students the opportunity to create student-led organizations, which they run, fund and promote all by themselves. Imagine, being an entrepreneur when you're in college!
I started my own organization FIDAA, which means "To be crazy in love with something; Here, dance." Its purpose is to reach out to students, staff and faculty who want to dance—and dance for fun!
Sharing what I've learned
Being in a dance program so rigorous and full, I realized I needed this time to share what I am learning. Knowing the pressures of being a college student, we kept the time commitment low (one day a week) for students. That way, they are motivated to come and just enjoy themselves. FIDAA offers beginner and advanced-level classes in two styles per semester. This is so we can dig deep into the dance style and learn the fundamentals.
We are so proud to plan the first-ever weekend-long dance convention at USC this month, "Aarambh — The Beginning," that brings together professionals, dance lovers and enthusiasts from the United States to a positive, enriching space. Many of the convention's teachers include USC Kaufman faculty members and students. Plus, it is free for undergraduate students. We want to spread love to the community… And we are here to fight and dance on!
---
By Jainil Mehta