Shannon Grayson talks virtual dance classes
August 17, 2020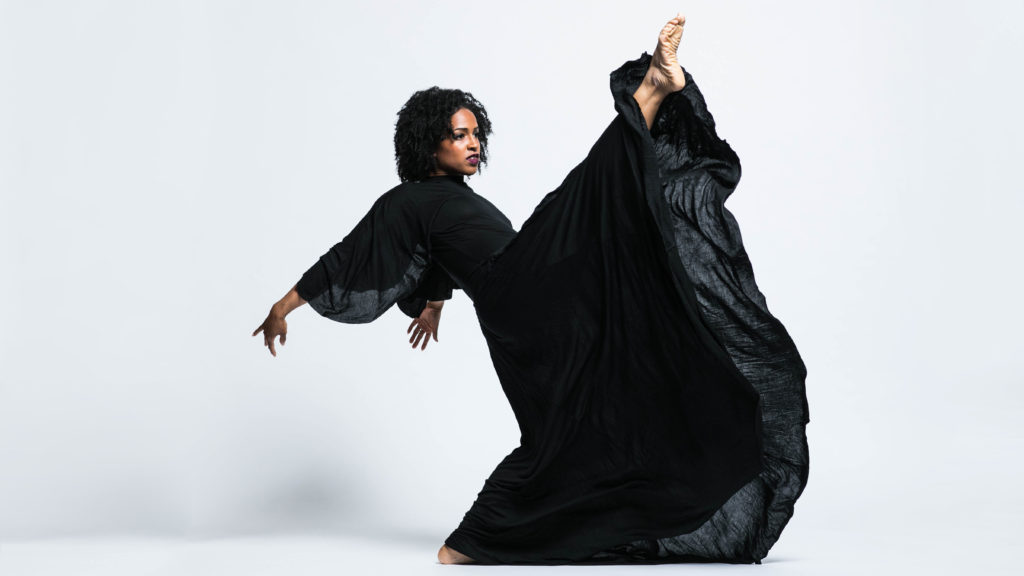 Looking for a way to stay active and get creative this fall? Shannon Grayson, USC Glorya Kaufman School of Dance lecturer, will be teaching a variety of elective dance courses this semester. These include ballet, hip-hop, jazz, tap and Horton Technique, a modern dance style class that is new to USC Kaufman this year.
Over the summer
This summer, Grayson had the opportunity to become certified in Horton Technique. This dance technique, developed by Lester Horton, is known for its whole body approach that emphasizes flexibility, strength, coordination and spatial awareness. Usually, the certification class is held in-person in New York City. Due to COVID-19, Grayson took the class online and will be bringing this knowledge to USC Kaufman in the fall semester.
The move to Zoom
Last semester, Grayson's elective courses became virtual when USC moved to online learning. The Fall 2020 semester will follow in these footsteps. Dance classes for elective students will be held online, but Grayson still found sources of creativity and innovation while dancing at home last semester.
"I encouraged my students to work with what they had," Grayson said. "For instance, with my tap class, I didn't have a professional tap dance floor at home, so I found a piece of wood. I encouraged my students as well, if you could find any hard surface in your house, let's use that."
For classes amid the quarantine, Grayson drew inspiration from her students' collective experiences during this unprecedented time. She aimed to cultivate a light environment to lift any stress off of students' shoulders.
"It was cool because we were all going through it together," Grayson said. "Dance is a stress reliever, and because I teach electives, I really focused on that. I wanted my students to remember that this class is supposed to be relief, so let's just have fun with it."
Online energy
Looking toward a new semester online, Grayson foresees more enthusiasm in herself in preparation for online class. For students, she hopes their desire to enroll in dance electives fuels their decision to engage in the online experience.
"I think I have a little more energy because now we're starting the entire semester online opposed to it being cut short," Grayson said. "It's more of their personal choice to decide, 'I know class is going to be online under these circumstances, but I still want to do it.' So, I actually think it might be a little more joyful and less stressful."
In the coming semester, Grayson advises students to look for the positives. She sees dance as a healing art form where students can prioritize their well-being through creativity.
"I would say just be open and realize you're doing it for yourself," Grayson said. "Even for me, that's what I've had to do during this time. It's not my preference to be on Zoom or remote, but I've told myself, 'Okay, I know I need to do this. Let's just be open and have fun.'"
USC Welcome Experience
As a part of the greater USC Welcome Experience, Grayson will be teaching free, introductory dance classes through Zoom. These are open to all USC students. The classes include ballet, jazz and tap. These virtual master classes are a great way to engage and recruit students with dance at USC, Grayson explained.
"I'm really enthusiastic about getting whoever logs on excited to dance," Grayson said. "Especially the tap class, I know everyone's not going to have a tap board, so if you have sneakers, come on, let's dance it out! Same thing with jazz, I have some awesome tracks, including pop music to try to motivate and encourage everyone. Even with ballet, we're going to mix it up a little bit with pop tunes rather than the traditional classical music."
---
By Brigid Murphy