Sight of Art, A Collaboration Between Dance and Lenses: a senior project by Anijah Lezama
March 30, 2022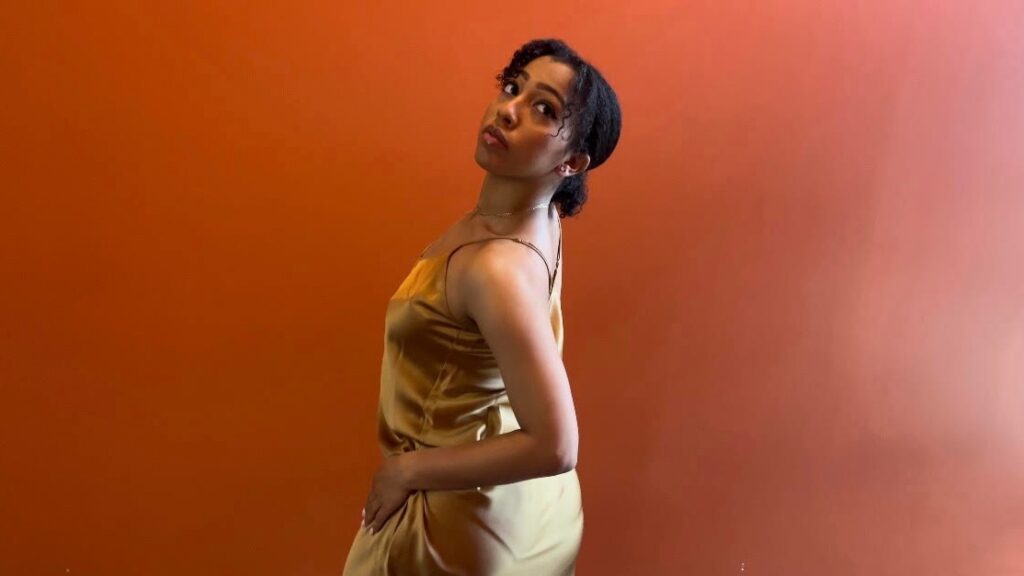 For her senior project, Anijah Lezama (BFA '22) wanted to find a way to show a culmination of the ideas, movement, people, practices and values that she engaged with during her time at the USC Glorya Kaufman School of Dance. Lezama decided to create a dance film depicting the nuances of everyday life, but with a twist: filming through Spectacles by Snapchat.
Combining interests in technology and dance
She received the Spectacles after completing a fellowship with Snap Inc. in the summer of 2021. She found this opportunity through a study abroad program she participated in during high school called Global Glimpse. Lezama explained that this organization partnered with Snap Inc. to run the fellowship. During the program, Lezama explored the unique company culture and operations of offices in Toronto, Paris, Mumbai, Amsterdam and Dubai.
According to Lezama, the fellowship shaped her fascination with technology. So with her senior project in mind, she combined her passion for dance with her budding interest in technology to show dance in a new light.
"I'm interested in moving into the tech industry postgrad, so I want to connect this with dance in a unique way that could inspire Snap or other tech companies to see dance differently from live and onstage performances," she said. "Then, we could encapsulate that movement into our phones or a screen. That's something that we've been playing with during the pandemic at USC Kaufman because we couldn't be together."
Capturing life through the Spectacles
Lezama has been preparing for her senior project since the beginning of the Fall 2021 semester. She explained that she used both her phone camera and the Spectacles for a variety of footage in her film. She described that this mix communicates how dynamic her four years at USC Kaufman have been. With the Spectacles, Lezama was able to play around with Snapchat's augmented reality (AR) features. She described that the Spectacles capture 360-degree videos where you can move your phone in any direction and see all angles of the footage.
She then noted her excitement for the next upgrades to the Spectacles as she follows Snapchat's work with augmented as well as virtual reality (VR). Lezama then spoke more about her interests in technology and how it can shape the relationship between art and audiences.
"I want to find new ways to connect dance with worlds that we haven't explored yet," she said. "Dance is so often seen through concert or film, so playing with what we can do in AR or VR really interests me. I want to be at the forefront of that as companies venture into that space."
Finding dance everywhere
While Lezama's film shows movement in everyday life, she characterizes this as a new and all-encompassing way to view dance. She hopes audiences take away from her project that dance can take many forms and can be witnessed in both obvious and subtle ways.
"I'm trying to convey that dance is not just what typically comes to mind," she said. "Dance can be walking through the store, walking down the street, looking someone in the eye. It can be holding up a sign. Dance can be so many different things that you don't think of, and I want to explore that. I want to shock viewers in the sense that they might think they're seeing something that's full-on dance, a ballet routine or a hip-hop routine, but see that dance is everywhere and truly that everyone is a dancer."
Members of the Class of 2022 will give presentations about their senior projects April 6 – 8, 2022 at the Glorya Kaufman International Dance Center. Senior Projects are supported in part by The Collaborative Projects Fund and the generosity of The Cheng Family Foundation. Register today!
---
By Brigid Murphy