Silas Riener transmits Cunningham legacy
April 21, 2016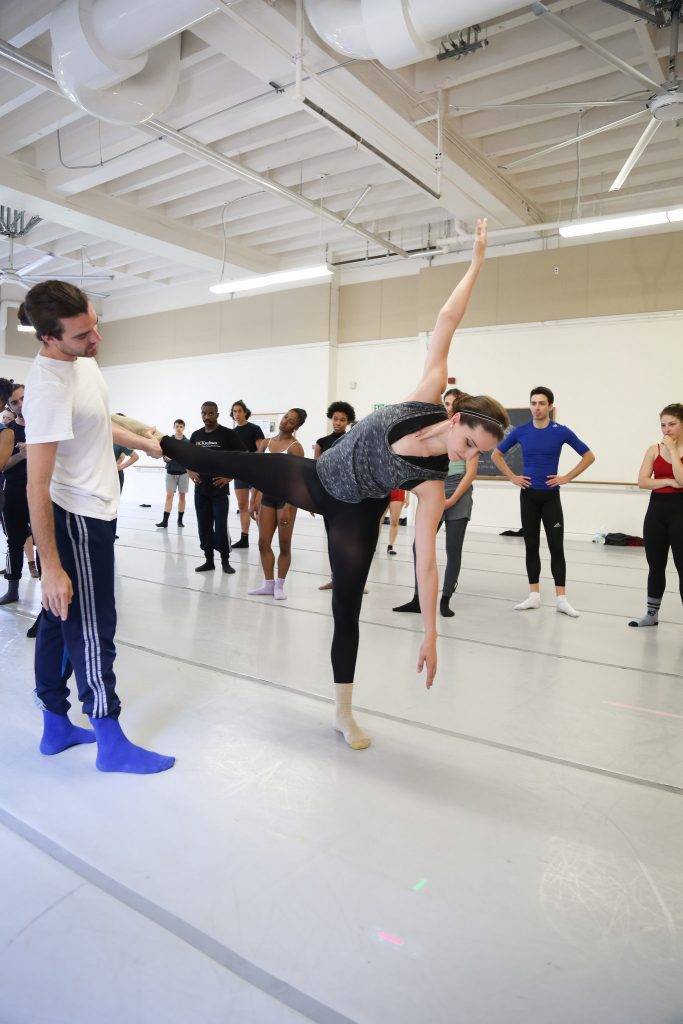 For more than six decades, choreographer Merce Cunningham developed a landmark for American avant-garde dance. The Merce Cunningham Dance Company performed for more than 50 years before disbanding in 2012, after his death. The spirit of his dance lingers on today through the various dancers that trained with him and that share his legacy with younger generations.
On Thursday, April 14, USC Kaufman students had a chance to learn Cunningham's technique with Silas Riener, a former member of the Merce Cunningham Dance Company.
USC Kaufman assistant professor of practice Patrick Corbin referred to the importance of the master's technique for dance training. "I always viewed Cunningham's work as an almost holy experience," said Corbin. "It is a rigorous technical discipline for the mind and body."
Merce Cunningham through Silas Riener's moves
An agent of the Cunningham's legacy, Riener received in 2012 a New York Dance and Performance Award (Bessie) for his solo performance of Cunningham's "Split Sides." This month, Riener performs Cunningham's, "Changeling," at the Hammer Museum in conjuction with an LA Dance Project performance.
Before beginning his master class, Riener prepared the students to engage in the technique.
"You're gonna have a dose of Cunningham. It's a little dry at the beginning but also very interesting," said Riener. "I encourage you to figure out where to situate yourselves to make it active and different today from what it was back in the day."
As tunes alternated from calm to upbeat vibes, students tested their ability to concentrate while creating consistent shapes that demanded full awareness of balance and weight.
"A lot of the steps and the terminology are related to ballet, so it's challenging to hear the combination of those words and associate them to a different technique in your head," said BFA freshman Noah Guthier. "I enjoyed the class a lot. He created a friendly environment and I felt free to explore new things."
---