Student Blog: "Busking" with Aszure Barton
October 24, 2018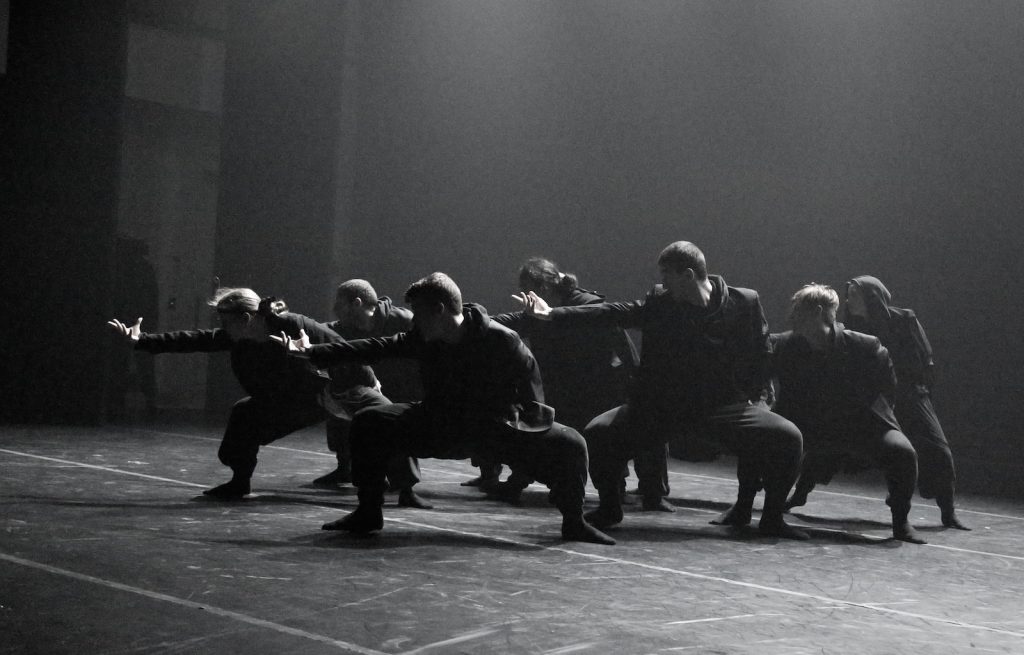 By Alyssa Allen
Over the course of a week, a few of my fellow USC Kaufman students and I had the opportunity to collaborate with Aszure Barton on her work "Busk." Since Jonathan Alsberry staged the work on us last spring, we knew the choreography and were able to dig a little bit deeper this time around, especially now that Aszure is an Artist in Residence at USC Kaufman. Working in the studio with Ms. Barton is electrifying, to say the least. She is more than willing to help find the unachievable, quickly and efficiently.
Studio efficiency
Wasting no time in rehearsal, we morphed the opening solo sequence into a show-stopping extravaganza with a subtle taste of dazzling delusion. We elaborated on the melancholy character's emotion, mood, and intention for each movement, giving the entire sequence depth and narrative. Ms. Barton encourages dancers to explore diverse transitions through movement and is not afraid to voice her opinion of a new creation's adequacy in the piece. I absolutely love her diligence and keen attention to fine detail. It's why her work is so widely sought after.
Hearing the artist
Possibly equal to or even greater than the studio experience was getting to hear Ms. Barton's voice in our Senior Seminar class, taught by USC Kaufman Vice Dean and Director Jodie Gates. I believe that you truly do not know an artist until they tell you their story. When she told us hers, I empathized with her, inspired by the strength of her voice. We all left the hour and twenty-minute class feeling closer to Ms. Barton in addition to the hours of rehearsal already experienced with her over the course of the week. Ms. Barton is a strong voice in the dance world, and now I truly understand why.