Student Blog: Creativity, authenticity, and originality with YNOT
March 5, 2018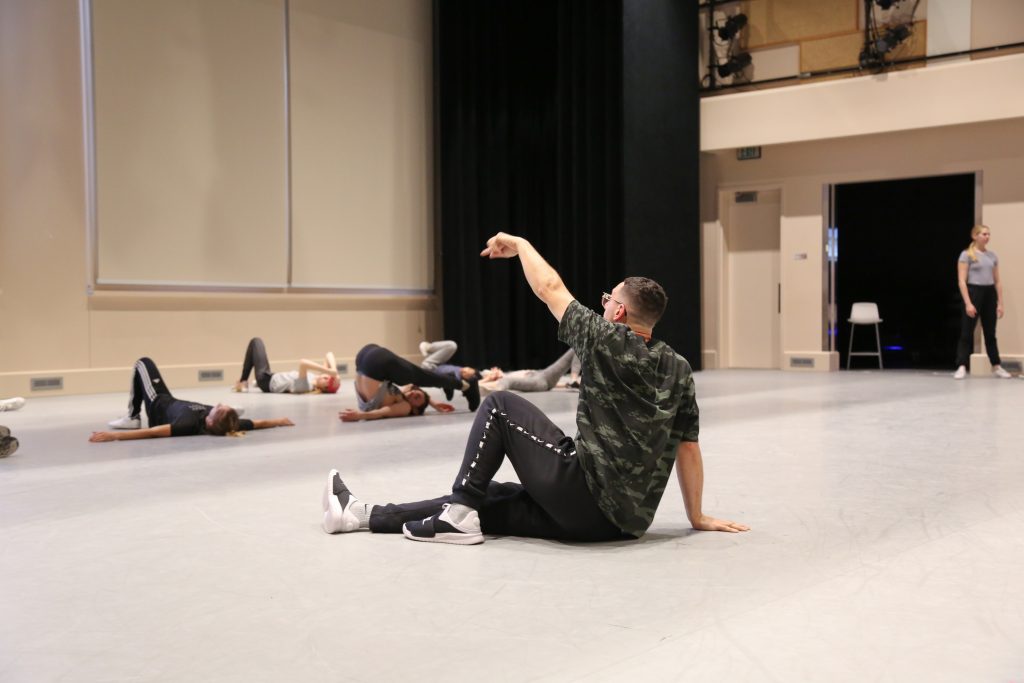 Creativity, authenticity, and originality.
Anthony Denaro, aka YNOT, encapsulated all three of these properties during his residency at USC Kaufman. YNOT truly represents the essence of a hybrid artist, and it was such an honor to be a part of his choreographic process.
Researching the individual voice
Given that each dancer's dance vocabulary varied differently, YNOT truly explained every technique we encountered in the choreography in great detail. We physically researched waving, animating, breaking  (specifically floorwork and top rocks) and aspects of tracing. Most of these techniques were completely foreign to us. However, after his time here, we were able to gain comfort in these techniques and add more tools to our dance toolbox.
Information exchange
At the core of hip-hop are the ideas of freestyling and ciphering, which are energetic exchanges of knowledge, movement, and ideas. He maintained and fused these important hip-hop movement practices into his choreographic process. YNOT relied on this exchange between himself and the dancers to influence the movement, creating an interesting relationship between choreographer and dancer. His choreography had the perfect balance of structured freestyling and set movement. This provided an opportunity to dig deep within this movement practice and truly explore the infinite possibilities of movement.
Another unique component to YNOT's choreographic process is his complete reliance on the music. Creating his own music, YNOT allows the music to fully influence his movement and choreographic decisions. Having the opportunity to perform hip-hop repertory, demonstrates Kaufman's strong focus on creating hybrid dancers who are able to adapt to any style. I was truly fortunate to explore my breakdancing abilities in a more concert, performance setting.