Student Blog: Exactitude in the spring performance
May 18, 2018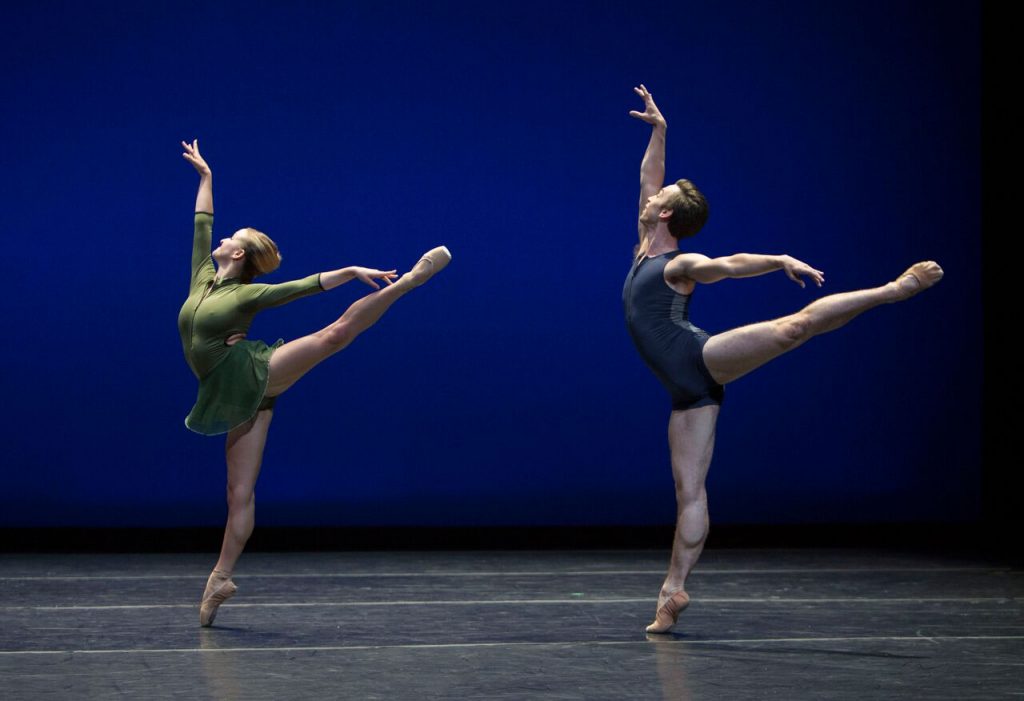 The Spring Dance Performance is not only exciting because it means the end of a semester of classes, but also the end of an entire year. It's crazy to think that I have been here for two years already–they have gone by so fast. Two years down, and two more to go!
New territory
My favorite thing about the spring concert is that it is held in the Bing Theatre instead of at Kaufman. Not only is it exciting to be on a new stage, but it is also a much bigger venue, and it is such a plus to see no empty seats in the audience. This year, we had the challenge of only two days of rehearsal in the theater before the shows began, whereas usually we have a whole week. Although this created a bit of panic, Kaufman has taught us to be professional and adapt to any situation that is thrown to us.
This year I had the incredible opportunity of performing Dwight Rhoden's Gone and William Forsythe's Vertiginous Thrill of Exactitude. One of the things I love most about Kaufman is the privilege we have of performing several times each semester. This year we had a total of six performances, including two days where we did two shows each. Show week is always the hardest week of the year because we have to manage academic classes on top of technique classes, sometimes even in between show runs and dress/tech rehearsals. I don't mind the late nights and strenuous rehearsals, though–personally, I love performing more than anything.
Moving on up
I have never been more proud of our shows and all of the work we have done this entire year. Like I told you before, I love performing more than anything else, but performing with 70 of my best friends is just the icing on the cake. I know that the connections and friendships I have made since I have been here will last a lifetime. The best part? I began writing this as a sophomore but now I am ending it as a junior. See you in August for another jam packed year of dance!