Student blog: Family's first day back
August 21, 2017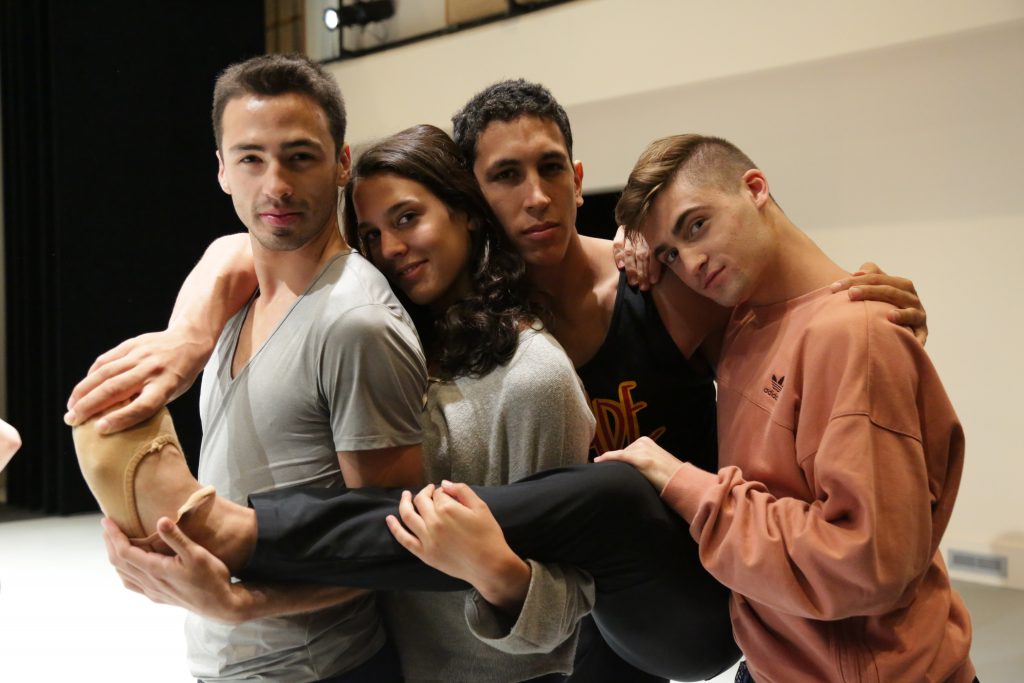 By Celine Kiner
After Wednesday's return to the USC campus, my textbooks are finally stacked, notebooks labeled, pencils sharpened, and of course, pointe shoes sewn. Trademark college adjustments (groceries and laundry, check) have dominated my schedule, but finally settling in has given me the chance to look forward to the best part of being back: creating with my family.
Our summer whereabouts
We say it a lot here at USC Kaufman–an environment like this builds connections like no other, connections to last a lifetime and to supply a career and to foster formidable growth. I don't think we can say it enough. This family sparks creative productivity in me, so constantly that I can never quite tame it. It's an ideal place for an artist: far from choreographer's block and just scatterbrained enough to surprise my own mind. Even in the summer, I found myself reaching out to my classmates for inspiration. And in an incredibly busy summer for the USC Kaufman students, I was never disappointed. Some students began their summer in with BalletX and ended it with Nederlands Dans Theater. Others performed last week at Grand Performances in Los Angeles, in work by our own professor d. Sabela Grimes, and still others found themselves in Paris for the very first USC Kaufman Maymester.
Home is where the heart (and the KDC performance studio) is
Thursday, an orientation meeting in the performance studio united us with the freshman class for the first time. Smiling sophomore and junior faces had nothing but enthusiasm to spill about their summer learning experiences; all of the ideas they brought back to share are incredibly useful for the semester's movement workshops. New freshman faces brought joy and their own unique backgrounds, and the class of 2021 comprises a promising addition to the family. As strange as it may sound, I can't wait to be stuck in a room with these people for multiple hours, creating and exchanging three months' worth of thoughts. And as our faculty filed in to debrief us on guidelines, a wave of gratitude and respect throughout the room reminded me just how equipped our leaders are to lead these exchanges.
Fostering a family dynamic
Professor Grimes shared two very important words at Thursday's meeting: inclusivity and empathy. For a close-knit and intensive program like ours, these are not only functional but imperative to our interactions, and they came at just the right time. Maintaining a grip on both as we move forward will allow open and judgment-free creativity, a precedent set early my freshman year that has catalyzed my progress and cemented relationships with my cohort.
Our integrated family runs on quality time in our element and on a shared passion for shaping the New Movement, in whichever way we choose to define it. With Professor Grimes' words in mind, we launch the school year with bright eyes and dancing bodies–updates to follow.