Student Blog: From meeting to mentorship
June 19, 2017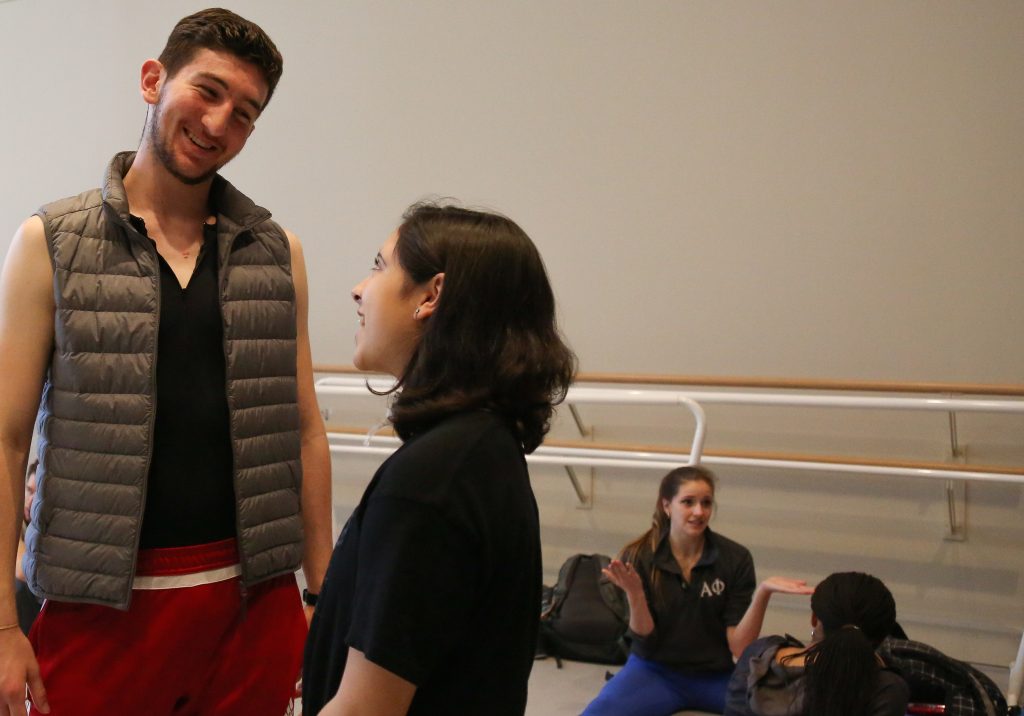 One of the first words many students use to describe USC Kaufman is family. Within the first week of freshman year, we established a community "cypher" environment among all of the students and faculty. We celebrate the diversity in our community–backgrounds, talents, and interests. Recognizing this, two different kinds of mentorship have been established at USC Kaufman, faculty-to-student mentorship and student-to-student mentorship.
Every year Kaufman students are assigned a faculty mentor with whom we meet about once a week. The mentorship purely exists for anything the students may need–suggestions regarding progress in dance classes, concerns about academic workload, or even just life advice when we're feeling blue. The faculty mentors are a great way for us to get to know our professors outside of the classroom. I have had the most amazing experience with my first two years, being mentored by professors d. Sabela Grimes and Moncell Durden. Because I mainly took hip hop technique classes with both of them, I learned many things about them that I wouldn't have otherwise. Sabela composes his own music, often used in his dance choreography, and Moncell is a scholar who is always reading and working on his own research. After meeting with them, each for a year, I have been able to discuss my dreams with them and have learned so much from their wisdom and experience. Since we truly value a community environment, the ability to have faculty mentors helps to break the "teacher/student" wall. Even though we have formal mentors, each faculty member is open and welcoming to meeting with all of us students–something unique and great about the USC Kaufman experience.
As students of diverse backgrounds and dance styles, we also enjoy mentoring each other. This past year, the freshmen students were assigned sophomore student mentors as a way to build relationships between the two classes. Trevor Daw (a fellow sophomore) and I began a peer mentor program, since we were already learning so much from our fellow dancers in class. By setting up an informal program, we hoped to help facilitate personal relationships between the dancers of different classes. The process allowed me to get to know my amazing mentee (Alyssa Myers) better, and now we spend time together outside of classes! We learn a lot from each other, since we come from such different backgrounds. Although the first year of peer mentoring went well, we hope to expand this program by coordinating events for all students to attend. In future years, we hope to continue fostering relationships between dancers in USC Kaufman.
Overall, the different mentor relationships between us bring the Kaufman community together. We learn from each other, and we grow so much more as artists.