Student Blog: From the stage to the (Music Center) office
July 4, 2018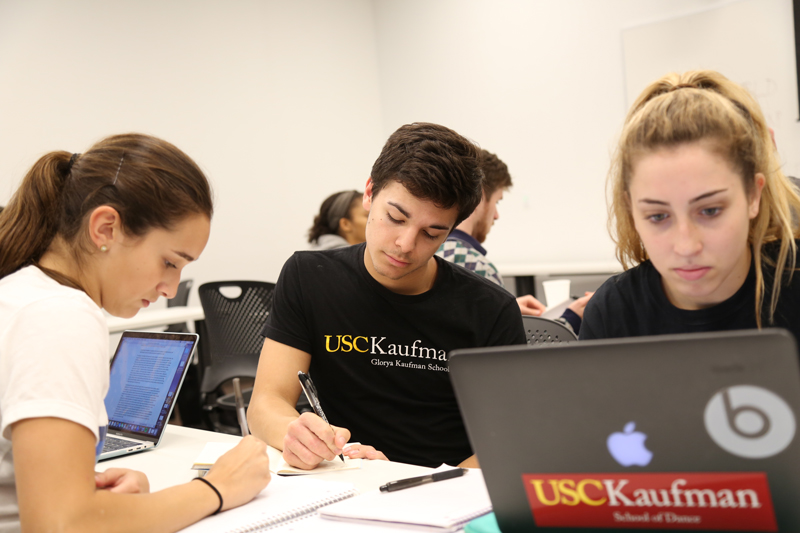 While at USC, I have been pursuing a BFA in Dance, as one of 33 inaugural students who will be graduating in the spring of 2019. But what is incredibly unique about USC is that the incredible technical excellence instilled in every student is matched by the academia taught in world-famous research institution. Amongst my peers, there are students pursuing multiple tracks simultaneously to their BFA in dance: pre-law tracks, pre-med tracks, minors in computer science, minors in business or economics, and some students are even beginning their Master's in different fields. In the last three years of college, I have taken over ten general education courses and two writing courses. I have finished a minor in Nonprofit, Philanthropy, and Volunteerism through the Price School of Public Policy. And currently, I am working toward completing my Master's in Public Administration through the USC Progressive Degree Program, which allows students to start working toward a Master's while still finishing their Bachelor's. But how do these fields all tie to together? For me, it is through working in the nonprofit sector.
A new summer project
For the past three summers I have spent time at very different summer intensives all over the world, from the Banff Center for the Arts to Joffrey Chicago. I have seen summer break as a time to hone my craft. This summer, I chose to hone my craft by applying all the education I have in the professional sector of arts administration. Currently, I am an intern at The Music Center in Los Angeles, specifically under their education department. This internship is sponsored by the Los Angeles County Arts Commission, which funds over 170 interns this summer, in different arts nonprofits. Beyond performing on the stage, I love working in arts administration, and this internship is the perfect first step.
My time at USC Kaufman has truly prepared me for a career as not only a performer, but also as an administrator. In our dance leadership course, we were taught how to prepare for a life as a professional–how to keep and create work and writing samples, how to update our resumes in both performing and our other interests, how to present ourselves at an interview, and most importantly how to articulate our personal mission. Beyond dance leadership, the Kaufman BFAs have taken several history and human analysis courses, and a number of media courses. My USC education has given me the tools I need to execute tasks in the highest quality possible and in a timely fashion.
Experience in education
At The Music Center, I am assisting in planning summer professional development sessions for teachers all over the world.  These sessions, taught by world-class artists in several disciplines, are aimed towards teaching K-12 educators how to integrate the arts into their daily sessions. My job is to work behind the scenes, organizing artist accommodations, creating multiple registration lists, inputting data, tapping into my graphic design skills for brochures, organizing the artists lesson plans and daily layout for participants binders, communicating in firsthand artist relations, and so much more. At USC, every guest and professor has emphasized the importance of building bridges between artists, and I hold that true to my work at The Music Center. It is my goal to one day be the head of a top arts institution that not only brings great art to its city, but also allows room and a place for the creative process of so many LA-based dancers and artists. The experience I am gaining at The Music Center is priceless, and the knowledge I will continue to gain at USC gives me the facility I need for careers as both performer and arts administrator.