Student Blog: Gaga at Jacob's Pillow
July 23, 2018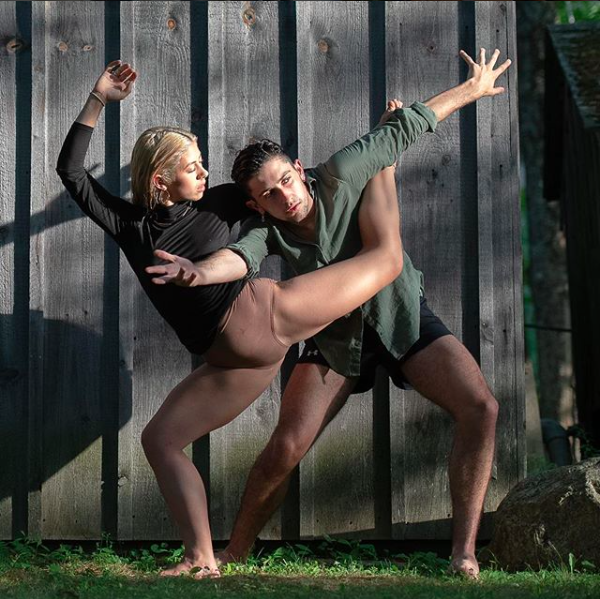 Deciding which summer intensive is just right for you is extremely difficult. When I found out that Jacob's Pillow would be hosting a Gaga program with Ohad Naharin himself, Batsheva – The Young Ensemble and the current USC Kaufman faculty member Bret Easterling, I knew that I had to attend.
Rehearsals and repertory
Every day at the Pillow students would take Gaga (Ohad Naharin's movement language), learn and perform Batsheva repertoire, and explore improvisations used to create many of Naharin's pieces. This sneak peek into Naharin's world was equally inspiring as it was challenging. The work was not only physically demanding and testing, but equally fulfilling artistically, which I find very rare in most summer programs.
Performing excerpted works such as Decadance, Sadeh21 and Naharin's Virus gave an insight to Batsheva as well as Naharin's choreographic mind. The cutting edge material incorporates Gaga principles that in turn create superb and limitless phrase work. This allowed us to connect Gaga class in the morning to the repertoire we learned in the afternoon, which was not only helpful but vital to the choreography.
Perks of the Pillow
Living at the Festival, we were also exposed to a wide variety of other dance companies that were performing at the Pillow, including: Ephrat Asherie Dance, Emma Portner and Nicola Gunn. Students could also attend public talks by artists and scholars, view exhibits, and see previous performances in the Jacob's Pillow Archives throughout this dance-immersive experience. This dance-driven community gives an incredible amount of agency, support and inspiration for any dancer that passes through the Pillow.
The combination of an extremely generous group, inviting community, phenomenal directorship and of course the overwhelming beauty of the surrounding nature, all went hand in hand to create the ideal environment to explore movement. I am honored and privileged to have attended the Jacob's Pillow Gaga Program and I hope that every dancer has the profound honor of experiencing such a milestone.
---