Student Blog: In the room with Andrew Winghart
January 29, 2018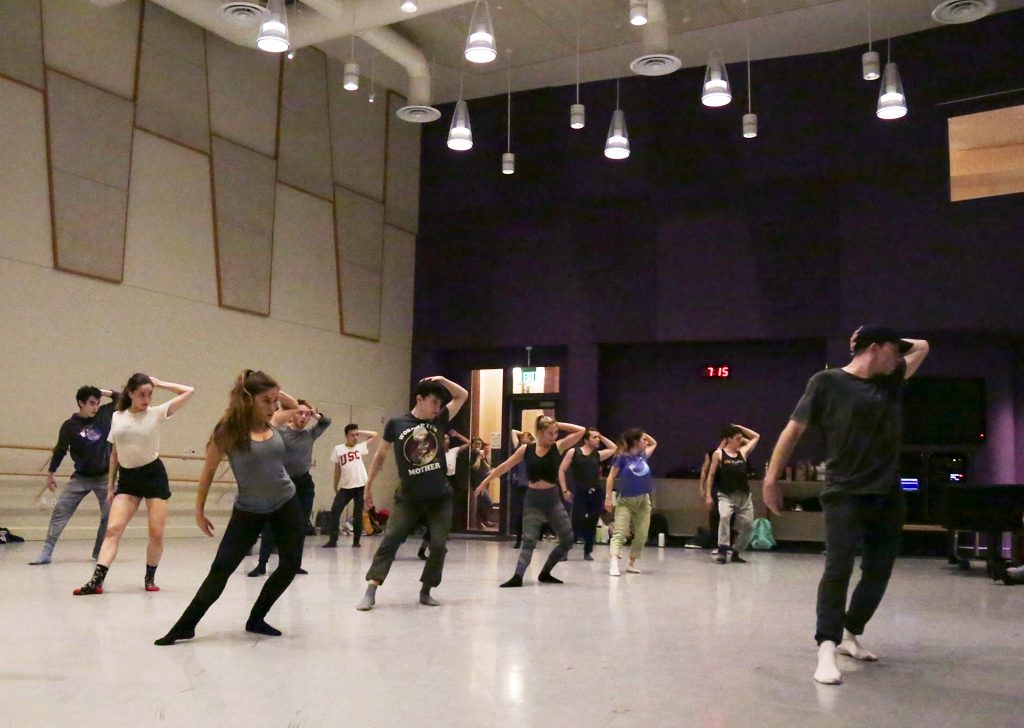 Integrity, intelligence, and intricacy. Andrew Winghart brought these three things to the USC Kaufman family during his master class on Friday, and it was such an honor to take part in the experience. As BFA students, we get to work with many artists, and each shares something new and fresh, constantly inspiring us to do great things. Winghart brought a beautiful energy to the room, and created an environment that allowed us to live in the movement.
Prioritizing passion
The Q&A after class allowed us to hear more about his career path and choices he has made as an artist. The point that stuck with me most: the importance of staying inspired. Winghart was shot down by many different choreographic agencies, and he was repeatedly told that he should give it up and be a producer or director, but instead of listening, he began doing passion projects. For example, his "Cry Me a River" video was his own idea, start to finish. These types of projects allow Winghart to stay inspired and active in the creation process. His passion, which can be seen through projects like "Cry Me A River," is undeniably present. He brings such an uplifting energy to the studio, and a genuine love for creation shines through. Being in a room with a choreographer who has such authentic integrity was an unforgettable experience.
On opportunity
Winghart graduated from USC in 2014 and attended with a full tuition academic scholarship. His education empowers him and sets him apart from other choreographers in the industry, as well as providing him with a platform to build on throughout his career. He gave some awesome advice when talking about going to school–going to school in Los Angeles can be tricky due to the opportunities that arise around us, making it easy to feel left out. Winghart mentioned that those opportunities do not go away, and receiving an education sets you apart from other dancers in the industry. Having such an intelligent choreographer in the studio truly inspired us to appreciate the incredible education USC Kaufman has to offer.
Winghart taught some tour repertoire from Lorde's European tour, for which he was the artistic director and choreographer. In class, he taught some of the tour repertoire, which was simultaneously into the ground and suggesting a floating quality, all while being super intricate. This contrast in movement within the same phrases challenged us to create outcomes that were unpredictable and refreshing.
Andrew Winghart brought such a productive, yet original, energy to the Kaufman family, and I hope he is back soon.