Student Blog: Looking back at our NYC Debut
March 26, 2019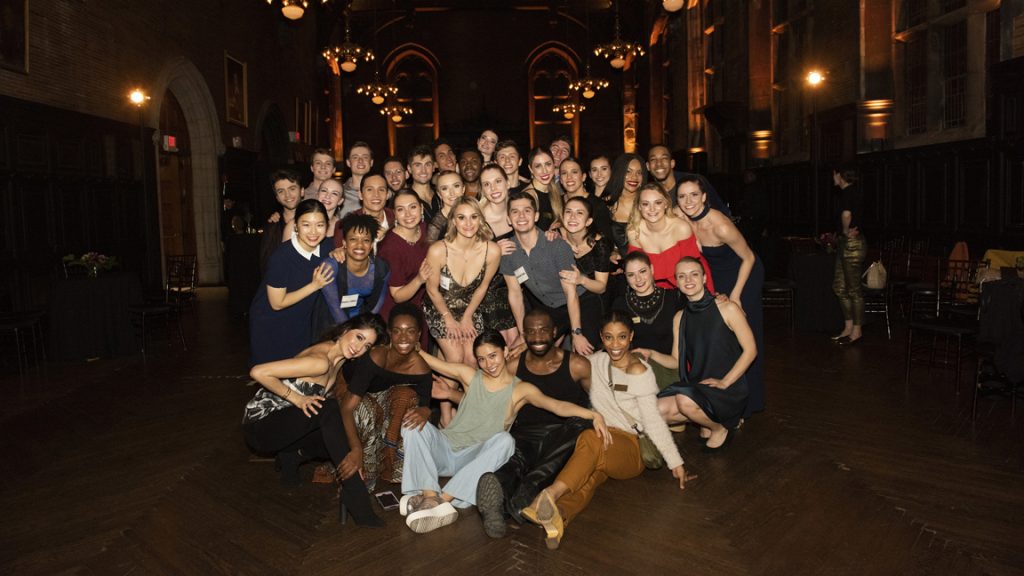 It's hard to believe that only a few short weeks ago USC Kaufman took the stage at The Joyce Theater in New York City. The preparation was extensive. There were so many nerves and expectations going into the performance, and none of us really knew what to expect as we prepared for our New York debut together. However, I think I can speak for students and faculty alike when I describe this experience as magical. We move on now to several other performances, senior projects, choreography shows and the upcoming graduation of our inaugural class. It only seems fitting to look back on one of the greatest opportunities that has been offered in my four years at USC Kaufman.
Rehearsing in the Big Apple
After arriving late Friday night, we were in the studio at New York Live Arts bright and early Saturday morning to prepare for our program filled with work by William Forsythe, Barak Marshall, Aszure Barton, Crystal Pite, d. Sabela grimes, Dwight Rhoden and Jodie Gates: a lineup that we have all raved about for months. From technique class to rehearsing the show, to working with student choreographers on their pieces, and finally to our Student Choreography Showcase, our first day in New York came and went so quickly. However, being able to dance in and watch our peers perform works by some of the genius juniors and seniors in our program allowed us to all feel inspired and ready to work the next day.
Our second day of rehearsals was filled with an energy of nervous excitement as we previewed the program for invited guests and worked through last minute details with our professors. With our focus at an all-time high, every dancer was finding nuances to improve their performance. We were certainly ready to take the show to The Joyce.
Soaking in show day
Even with a very early morning start on Monday, the enthusiasm that came with moving into the theatre pushed us all through spacing. We completed a final run of the show before we took the stage for our NYC debut! Rosalie O'Connor photographed our stage rehearsals–an incredible surprise. We worked through the program onstage for the first time, with the reality of all we had worked for beginning to set in. In between pieces, I tried to soak in all of the beauty and eagerness that filled The Joyce Theater, realizing just how soon it would be over.
Before the show, the cast of William Forsythe's In the Middle, Somewhat Elevated gathered onstage to open the program. I have never felt so much love in one space. Some of my peers cried from anticipating the end and others nervously paced the stage. All I knew at the time was that this show was going to be something special. And it was.
Taking a bow
I found myself beaming from ear to ear each time I left the stage, tears dripping down my face as I admired the beauty of my peers and best friends. I found joyful abandonment in one of the most difficult ballets I have performed so far, and an intense pride in being part of such a special program. The energy from the audience was unlike anything I have ever felt.
As we closed the show with our signature cypher, our Vice Dean and Artistic Director Jodie Gates greeted us onstage. We cried, we hugged, we laughed, we smiled. Most of all, we experienced a love for each other, our art form, and a school unlike any other that accomplished such an immense performance. As I get ready to graduate from USC and begin my ballet career in a few weeks, I know that I will always cherish my time at The Joyce and the life that I have built at USC Kaufman.