Student Blog: Writing "Love a Little Harder"
June 10, 2021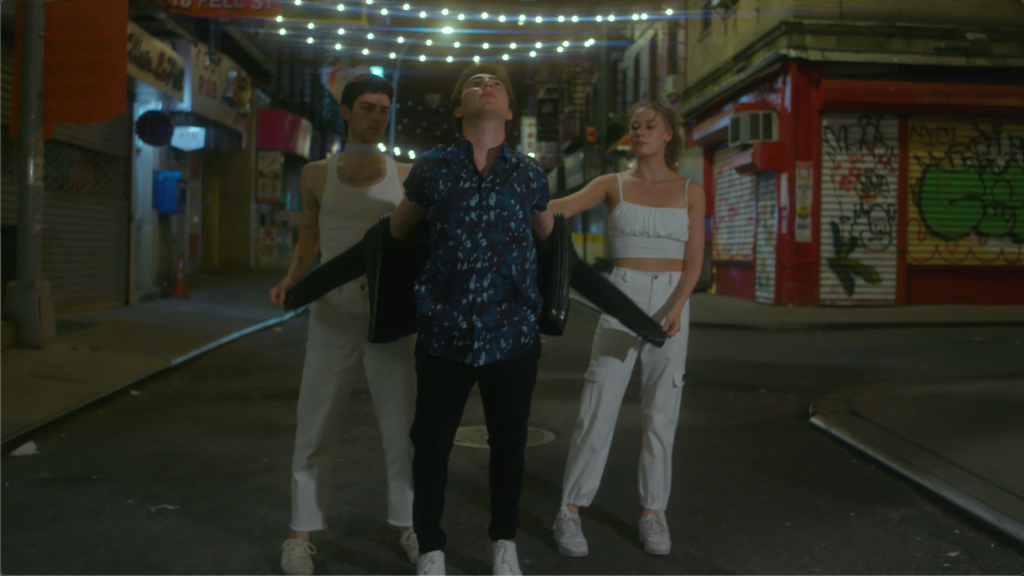 When COVID-19 first hit and we were all confined to our homes, I knew that I'd have to stay creative; otherwise I'd go mad! I quickly fell in love with writing pop music. It offered a beautiful escape from what was going on in the world. Without studio space to jump and spin around in, I was able to channel my art through a new medium.
Dance influences on Alexander's music
Not long after the start of the pandemic I wrote a song called "Love a Little Harder." I wanted to create something that I'd enjoy dancing to, so movement was in the forefront of my mind throughout the writing process. I was driven by a "push-and-pull" texture: something I had been exploring viscerally in my USC Kaufman contemporary classes. In addition, I wanted something rhythmically dynamic to dance to, so I drew from the groove I had been delving into in hip-hop at USC Kaufman.
Having grown up dancing at the School of American Ballet (SAB), I can't help but be influenced by ballet in my new artistic pursuits. USC Kaufman encourages dancers to discover various approaches to dance and choreography. It has been wonderfully surprising to see where my classical foundation can take me. In studying jazz this past spring semester with Assistant Professor of Practice Saleemah E. Knight where we moved along the vast spectrum of Jazz styles and saw how early Jazz principles can influence today's commercial climate – I became eager to see how, similarly, my ballet roots could come into play in my choreography for a modern pop song like "Love a Little Harder."
Rediscovering passions
I was so excited to bring the new toolkit I had been developing at USC to the project. I collaborated with former classmates from SAB – Jonathan Fahoury and Uma Deming – who both now dance with New York City Ballet. They were really fun and inspiring to work with throughout the creative process and filming of the video.
I think people can really connect with "Love a Little Harder" during this time period. The world is starting to open up again and we're rediscovering our love for our passions. The song is about finding something that brings color into your life and wholeheartedly experiencing it; it's about not being afraid of heartbreak, taking risks, and never playing it safe. I hope when people watch the video they feel a powerful sense of hope for the future, and that even though life has its lows, it's always better to live it to the fullest.
Stream Alexander's single "Love a Little Harder" and watch the music video below:
---
By Jonathan Alexander (BFA '23)