Student Blog: Moments with Mariinsky
October 13, 2015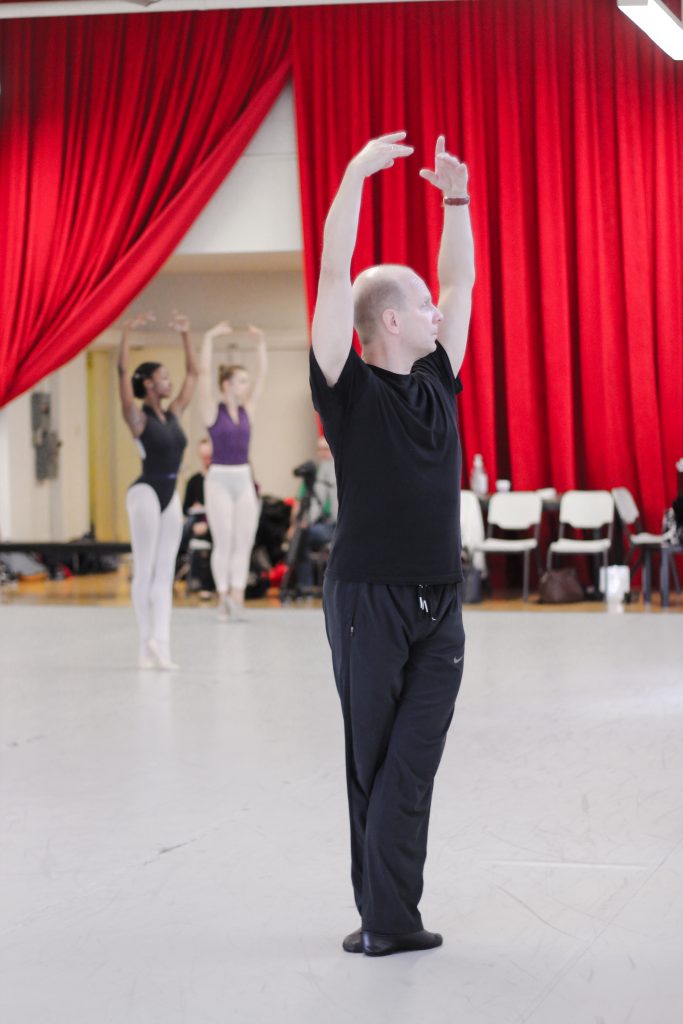 By Celine Kiner
Paulo's first thought as he finished his last reverence on Tuesday was, "I just took a master class with one of the most influential figures in ballet today." It's not every day a thought so awe-inspiring crosses your mind, but it seems that in our first two months as BFA students at USC Kaufman have us thinking this almost every day. Our calendar last week was loaded with incredible events; on Tuesday morning, we took a master class with the Mariinsky's acting head, Yuri Fateyev. That afternoon, a discussion panel with Diana Vishneva and Desmond Richardson was moderated by Vice Dean Jodie Gates. The week culminated as we saw, or rather, experienced, the Mariinksy's breathtaking production of Cinderella in the Dorothy Chandler Pavilion, a part of Glorya Kaufman Presents: Dance at the Music Center.
Tuesday's ballet class was eye-opening; Mr. Fateyev focused on fundamentals. He began by making sure we didn't hold the barre too closely or tightly, in order to give us a sufficient foundation to prepare for the center exercises. He fine-tuned our écarté positions until they were "real écarté," as he called it. Class ended with the most liberating grande allegro exercise, the entire BFA class was suddenly exhilarated, and murmurs of satisfaction filled the room: "best class ever," or "that felt so great," or even just heavy breathing and an ecstatic smile.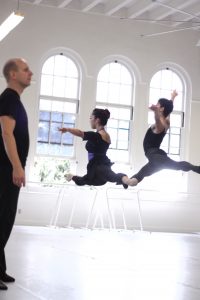 Our salon with Ms. Vishneva, Mr. Richardson, and Vice Dean Gates packed a magnitude of highly concentrated wisdom into about an hour. Simply absorbing everything was overwhelming (I have noticed this as a theme in the USC Kaufman program), as well as motivating. Themes of personal honesty and years of hard work were evident in the careers of all three artists. "There is no room to dream anymore," Ms. Vishneva said—make it a reality. This resonated with all of us, especially because here at USC Kaufman we have all of the resources, and being here in itself is a dream come true. Our next step is pushing ourselves to make it a reality—Paulo said it best when he noted that "the industry is all here and waiting for us, and it is our own responsibility now to take advantage of and facilitate the process of becoming artists."
The Saturday evening performance of Cinderella was indescribably beautiful. Alexei Ratmansky's reinvention of the classic tale incorporated both the traditional themes and modern connections that drew a contemporary audience in within seconds. Prokofiev's score, with its minor tones and grandiose carriage, only magnified the impact of the dancers' artistry and technique—the pas de deux between Cinderella and her dashing prince during the second act had me in tears, and I know I wasn't the only one. By the second intermission, each and every one of us just wanted to jump back into ballet class, in hopes of becoming so great a performer as we had just witnessed on the Dorothy Chandler stage. Perhaps we will reach this point in our careers someday; after all, we have been given all the resources. All that remains is to make our dreams a reality.