Student Blog: Master Class with Nicolette Alberti
November 8, 2022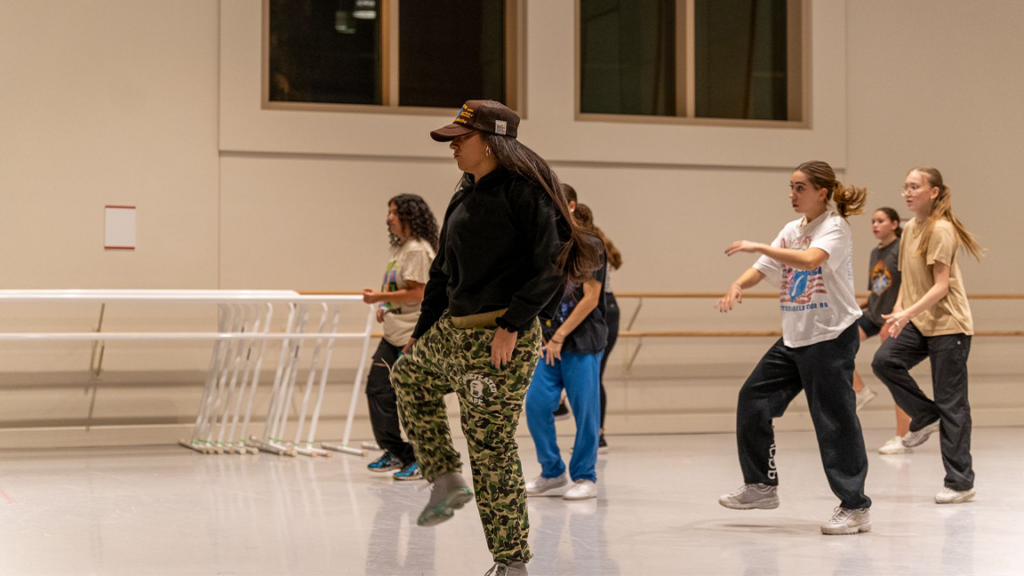 On Tuesday November 1, 2022, Career Services at the USC Glorya Kaufman School of Dance offered a free master class with commercial dance artist Nicolette Alberti. The class was open to dance BFA students, dance minors, and musical theatre BFA students. Alberti, who graduated with a BFA in dance from Rutgers University, has worked with some of the industry's biggest names, including Ariana Grande, Nicki Minaj, Ricky Martin, Jennifer Lopez, Maluma and Iggy Azalea. She has appeared on TV shows like The Voice and Jimmy Kimmel Live! and has performed in live stage shows including the 2019 Grammy Awards with Camila Cabello, Ricky Martin and J Balvin. She has also performed at the Hollywood Bowl with Tyga.
Sharing her knowledge of the commercial industry
Alberti's focus was clear from the start. She wanted to work on storytelling and formations, with a particular focus on stylistic choices and character for on-camera work. Since I have worked in the commercial industry on projects such as Disney's Descendants 3 and Zoey's Extraordinary Playlist, I was intrigued by the skills that I could pick up in my short time with Alberti. Her goal was to use her experiences in the commercial industry to pass on as much knowledge as she could. The class structure included learning a combination and then ending with a Q&A.
Before leading a short warm-up, Alberti prefaced that she was approaching the class as if it were a rehearsal for a commercial job. She wanted it to be fast-paced, an opportunity to practice the skills necessary to excel in the commercial dance industry. Throughout the class, she dropped many interesting tidbits. For example, when she works in the commercial dance industry, she always focuses on warming up her abdominals. She emphasized that in the film industry, you may have to sit for a while and you have to be prepared to dance whenever they are ready for you.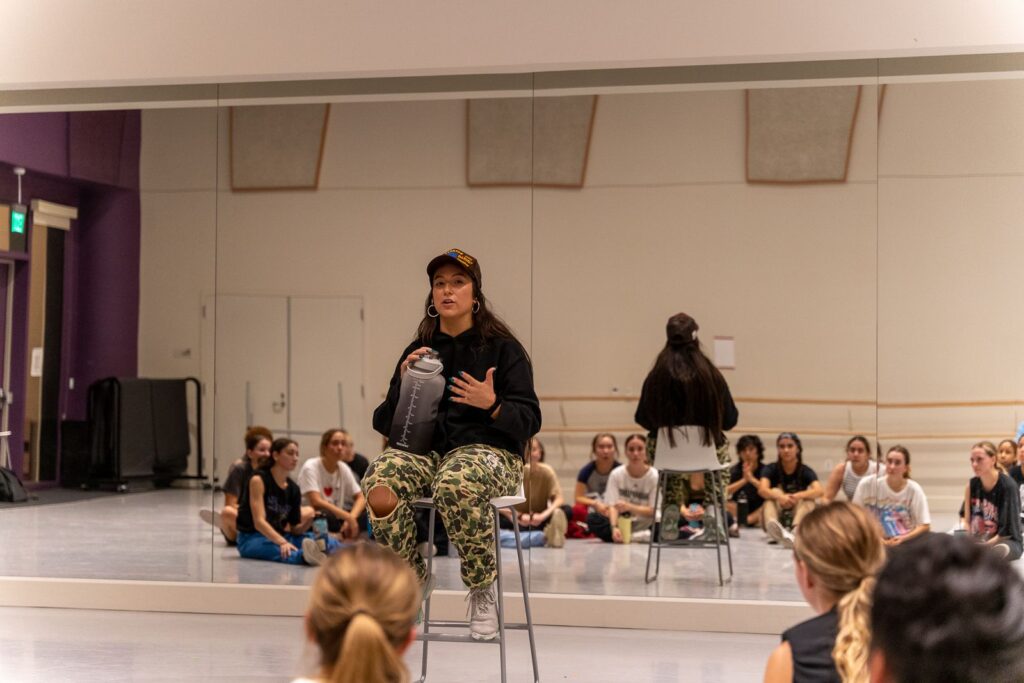 Learning a combination
After the warm-up, we began learning a combination to "Go Crazy" by Chris Brown and Young Thug. Her choreography emphasized the hard-hitting beats of the song while incorporating moments of fluidity. We played with textures, and I soon started to incorporate what I am learning in my other technique classes. My current technique schedule contains ballet, tap and body percussion, contemporary, locking, and partnering. I always find it interesting to take these different practices and apply them in new environments.
When we broke into groups, she quickly pivoted to creating different spacing patterns and moments where the camera could highlight the choreography. We paced through the combination before mirroring the movement and learning new choreography. I loved being able to indulge in this process and dissect how she was approaching the movement. Instead of making everything frontal, Alberti choreographed not only the bodies in space, but how they shaped the environment. The use of a camera provided a focal point for all of the dancers in class.
After we filmed what she put together, we transitioned into a Q&A and Alberti talked about her journey. It was awesome to hear how she embodied hybridity throughout her career. All in all, this master class provided an opportunity to dive deeper into what a commercial dance rehearsal is like. I am so grateful to be a part of a program that truly cares for its dancers.
---
By Hayden Rivas (BFA '24)