Student Blog: Finding natural balance with Matthew Neenan
November 13, 2018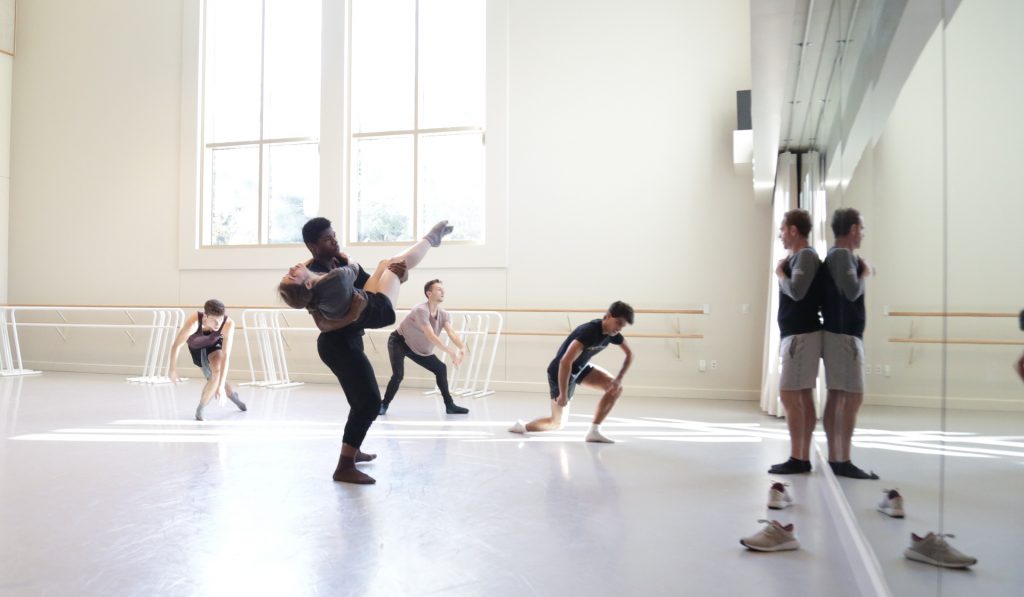 The opportunity to work with Matthew Neenan for three weeks during his residency was a dream come true. This semester I have been nursing an injury, and since I wasn't dancing throughout the beginning of the process, I was lucky enough to be his rehearsal director.
Neenan's process: move, then mold
I found his choreographic process to be very natural. For the most part, he came up with his movement on the spot, and then refined it later. This method makes the piece feel organic and unrushed, even though the dancers are practically running a marathon by the end. He simply began the process with a few phrases that became staples throughout the piece. The finished work proved to be whimsical, dramatic and balanced. I learned a lot about how to work with the same concepts of movement without allowing actual choreography to become too repetitive. Another takeaway: a collaborative process can yield amazing results.
On his experience
We also got to speak with Neenan as an Artist in Residence in one of our discussion classes. We learned about his career with Pennsylvania Ballet and how he co-created Ballet X. He spoke about how his experiences as a dancer, choreographer and director shape his movement and work styles. He also spoke about how differently each company or school works, and that there is always a palpable shift in the room depending on where he is setting or creating work.
Neenan created an inviting and rich experience from the moment he walked into the studios at Kaufman.
He allowed students to offer ideas for his piece. Look closely and you will see each dancer's individuality shine through in his choreography, especially because the piece is so quirky. He set his work on the sophomore class, and we really got to delve into his unique style and work closely together to create a piece as a unit. Throughout Neenan's residency, our class bonded and grew as a whole. We are excited to be able to present this piece as a unified front in our Fall Performances!